HeroClix Home Page
Message Board
Clix Chat
News Page

Clix Game
Click of the Day
Top 10 Lists
Tips & Strategies
Custom Scenarios
Custom Clix
Tourney Reports

Resources
Inventory Spreadsheet

Other
Staff


Magic
Yu-Gi-Oh!
DBZ
Pokemon
Yu Yu Hakusho
NeoPets
HeroClix
Harry Potter
Anime
Vs. System
Megaman
This Space
For Rent

Pojo's HeroClix Top 10 Lists
These are Top Lists submitted by fans. If you want to contribute one for fun, please read below.
Want to contribute a Top 10 List? Please Read:
Do to the volume of email at Pojo.com, we ask everyone to follow these fairly simple rules.
The Subject Line of your Email should read: "(Your Name's) HeroClix Top 10 List - Top 10 blah blah blah"

Example: "Jimmy P's HeroClix Top 10 Dragon Cards"

Your list should contain a brief description of each card on your list. (People want to know "why" these are your Top 10 clix).

Absolutely no swearing.

Be Creative - have fun.

Provide your name & e-mail address at the bottom of your list, so other readers can contact you. We will not post your list if you do not include your email address. Otherwise, people contact us. ;-) Let people contact you directly. No email address ... no posting.

Do not use all capital letters in your list report. Yes, I know sometimes you need to put a word, or even an entire sentence in all caps to signify it being important, but if you entire deck listing or entire report is all caps, it will be discarded.

All submittals become the property of Pojo.com, and if we like them, we may use them in a HeroClix book as a reward to you. ;-)
List that do not meet the above Requirements are simply deleted. We apologize if we hurt your feelings, but with the quantity of email we get, we had to set some very high standards to keep our site top notch. Thanks!!!
Don't be surprised if it takes a while to get your lists posted. We get a lot of mail we have to go through. If wrote a decent list, and followed the rest of the above guidelines ... don't worry we'll get it posted.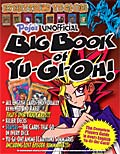 Pick up our
Big Book of YuGiOh!
This Space
For Rent

Copyrightę 1998-2005 pojo.com
This site is not sponsored, endorsed, or otherwise affiliated with any of the companies or products featured on this site. This is not an Official Site.