Thanks to our friends at Hasbro, we were lucky enough to get our hands on a couple of free packs Transformers Trading Card Game Booster Packs for review.
Let's start with a look at the packaging and then the cards inside. 
First off, these Booster Packs are huge.  They are 7.5″ tall and 3.5″ wide.  That's considerably larger than a typical pack of MTG / Pokemon / Yu-Gi-Oh! Boosters.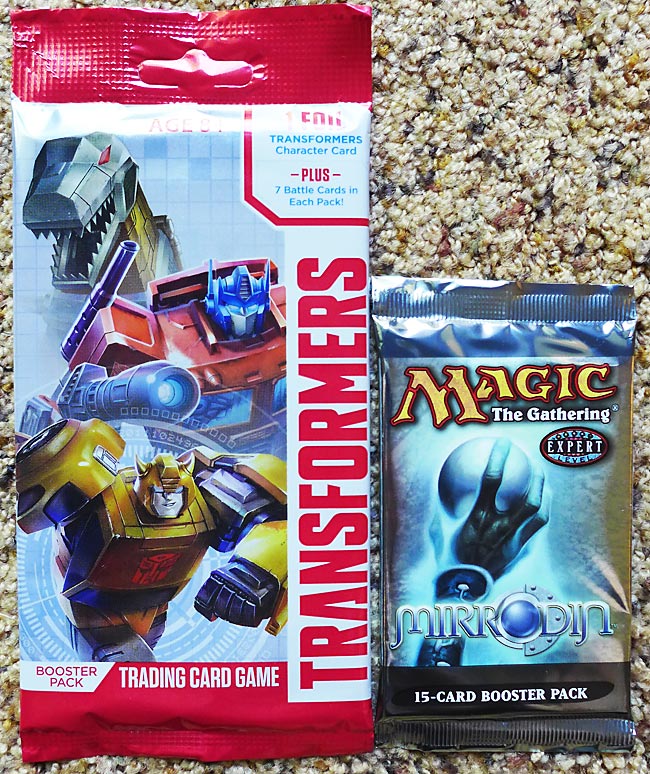 When you open the Boosters, you first notice that all the cards inside are nicely sandwiched between two solid pieces of white cardboard – similar to comic book backer boards.  These backer boards do a nice job of protecting the cards inside from getting dinged up.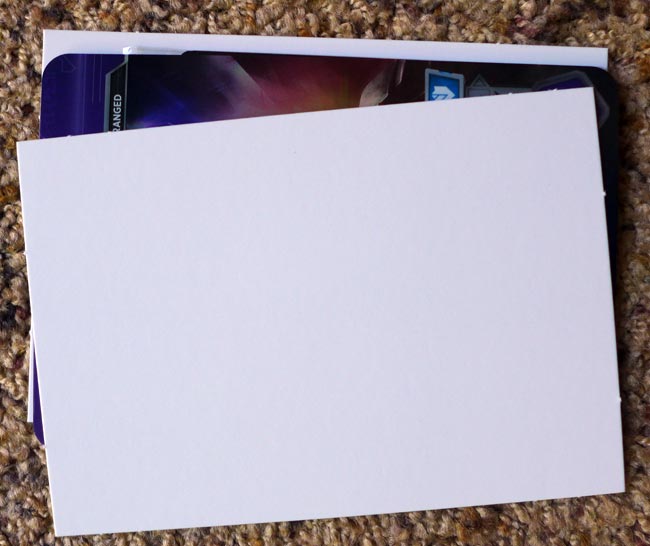 Inside the Backer Boards you get 1 Foil Transformer Character Card, and a sealed pack of 7 Battle Cards.  The Transformer Character Card is two-sided for gameplay.  The Battle Cards are one-sided, with a Transformer Logo Backing for gameplay.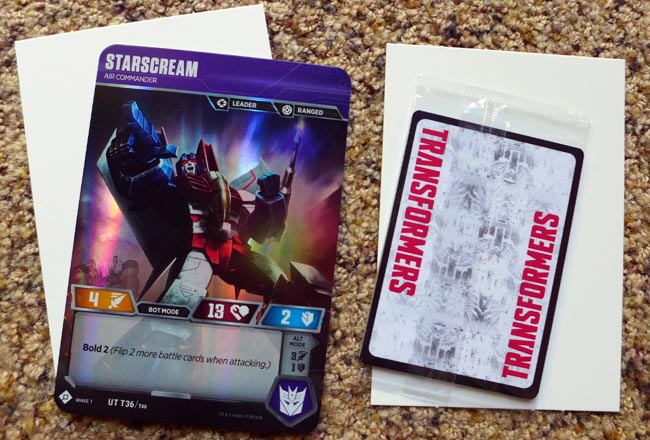 Your Foil Transformer Card has a chance to be Common, Uncommon, or Rare.  It appears that inside each Battle Card sealed package you will get: 4 Commons, 2 Uncommons and 1 Rare.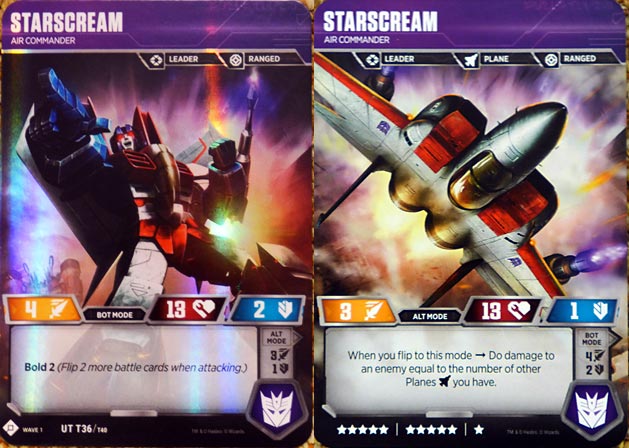 Here's a look at the 7 Battle Cards we got in our first booster.  The card stock quality is great, on par with other Wizards of the Coast TCG cards. Click here or on the image to see a larger, more detailed, image of the Battle Cards: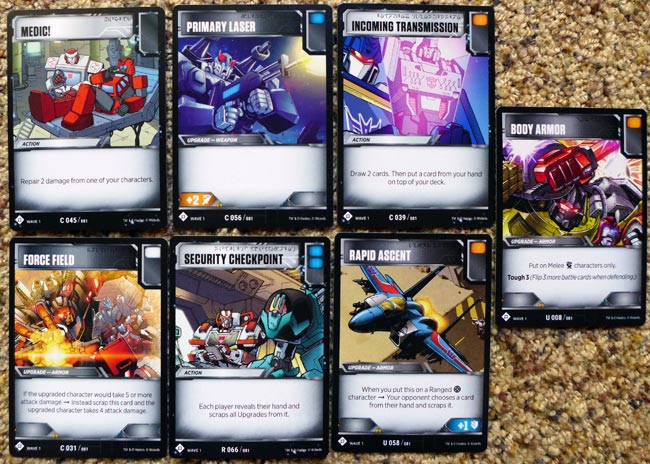 And here is a look at the contents of the 2nd Booster Pack we opened: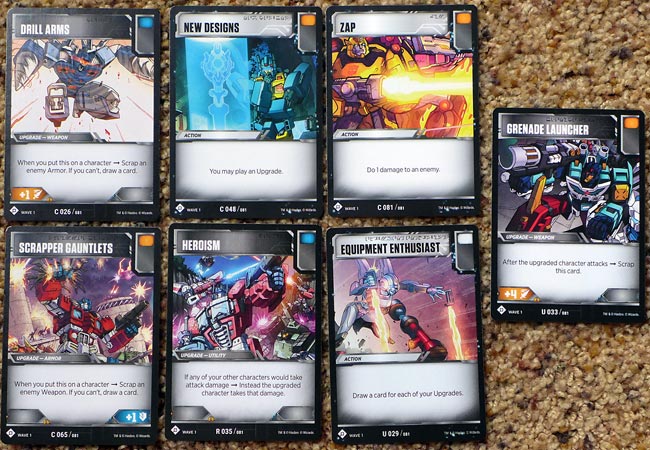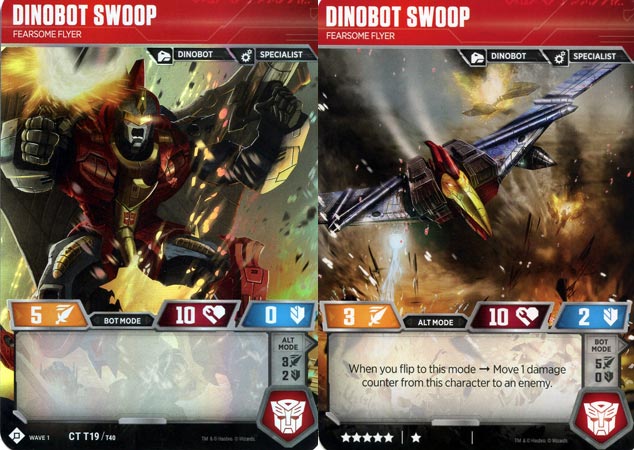 We will be adding these card images to our Transformers Set Lists:
Booster Packs Retail for $3.99.  The release date for Transformers Booster Packs is September 28th, 2018.  The Quality of the product and packaging is very nice. 
And in case you missed it, here are our first impressions of the Transformers TCG from Gen Con: