Main
Main Page
Message Board
Interviews
Who'd Play Who?

Trading Card Game
Scores CCG Section
Bandai Card of the Day
Old Killer Decks
Tips & Strategies
IQ's Crew
CCG Spoilers

Episode Summaries
U.S. Dubbed DBZ
U.S. Dubbed DB
U.S. Dubbed DBGT
Jap. Fansub DB
Jap. Fansub DBZ
Jap. Fansub DBGT
Movies

By Fans
DBZ Editorials
Episode Summaries
Manga Reviews
DBZ Song Parodies
Fan Fiction
Time Travel
Theory
Voice Overs
What If...?

Information
Adventure History
Akira Toriyama
Attack List
Before Dragon Ball
Biographies
Character Appearances
Character Deaths
Daizenshyu Guide
DB Summary
DBZ Summary
DBGT Summary
Dialogue Scripts
Dragon Balls
Dragon Ball GT Info
Dragon Ball Mix-Ups
Dragon Ball Time Line
Dragon Ball Wishes
Dragon Ball World Guide
Every Single Fight
Final Battle!
Jap. Game Reviews
Growing Up
Guides
Important Numbers
Item Guide
Japanese Lessons
King Kamehameha
Lyrics
Merchandise Guide
Movie Reviews
Name Puns
Name Translations
Newbie Guide
Power Levels
Relation Charts
Red Ribbon Army Ranks
Room of Spirit and Time
Saiya-jin Forms
Special Attacks
Tenkaichi Budoukai Info
Training Locations
Voice Actors

Multimedia
Daizenshyu Scans
Final Bout Scans

Video Games
Game Reviews
DBZ Sagas Walkthrough

Magic
Yu-Gi-Oh!
DBZ
Pokemon
Yu Yu Hakusho
NeoPets
HeroClix
Harry Potter
Anime
Vs. System
Megaman

Pojo's Dragon Ball - What If?
What if....
05.07.13 What if Goku had senzu beans during the fight with raditz? - Eddie
02.21.12 What If Vegeta Hadn't Killed Nappa - John
12.28.11 What if Super Buu had absorbed more people? - Mom
02.08.11 What If... Goku had a power level of 350 when he met Bulma? - Loria
10.05.10 What If Vegeta actually had been willing to fuse with Goku (via fusion dance) in order to take down Kid Buu? - James K.
08.26.10 WHAT IF Piccolo had escaped the battle with the Androids in the future and then fused with Kami? - James K.
08.26.10 What if Goku had used Instant Transmission to Potara fuse with a warrior type Namek? - Mr.Z
04.06.10 What if they made a live action DBZ. . . OMG, they did that already and look what happened!!! - Darthnaps
01.11.10 What If Future Trunks became Super Saiyan before Future Gohan died? - Mr Ekin
01.04.10 What if Goku had a cousin and he came to earth with radditz - warriorofdark
----- 2009 -----
03.24.09 What if when super cell returned and killed trunks vegeta went super saiyan 2? - By Derik
03.24.09 What if Cooler came to Namek and help Frieza fight Goku? By LWILCE
03.24.09 What If Vegeta turned Super Saiyan against Frieza?
By LWILCE
03.03.09 - What if Vegeta asked Goku how to turn ssj3, or goku had shown him regardless. - Albert
03.03.09 - What if majinn buu had reverted properly? (according to the storyline) - Albert
02.25.09 - What if in the cell saga gohan went in the chamber with trunks and vegeta with goku? By derik
02.16.09 - What if Raditz really meant to surrender to Goku? by LWILCE
02.09.09 - What if different routes were taken in the writing of DBZ?
----- 2008 -----
07.10.08 - What if Gohan entered the World Tournament as "Gohan" and not "Great Saiyaman"? - Goldendriger
07.08.08 - What if when friezas death beam hit piccolo, gohan turned super saiyan? - Derik

06.16.08 -

What if Trunks destroyed Android 18 rather than trying to stop Cell from absorbing her? -

KaiserBenjamin

06.16.08 what if vegeta did not remove the fat buu from super buu? - Matt
04.22.08 What if Vegeta Destroyed Babadi's ship? - Madison
03.18.08 What if Nappa got to come back for a day instead of Goku? - David, AKA agoogua
03.10.08 What if… goku master kaio-ken attack x 3 when fighting Nappa and vegeta - Saadiqblair
02.05.08 What if Tien and Krillin went in the Hyberbolic Time Chamber? - Nestor
01.08.08 What if Future Gohan let Trunks fight with him? - deadpool992
01.07.08 What If Goku Let Raditz Live? - by deadpool992
01.07.08 What If there were alternate versions of the Justice League in DBZ? - deadpool9
01.01.08 What if Frieza was hit by the kaioken x20 Kamehameha? - John Murphy
----- 2007 -----
10.01.07 What if The Z Fighters just overall used more Common sense, and the Movies actually Fit, and some of the Bad characters where just.err Well not so Bad. - LeslieEricDavid
06.25.07 What if the z fighters bought more time for goku to arrive in time during the fight with the sayians? - James M.
06.25.07 What if Goku never got to the end of Snake Way? - Amir R.
06.11.07 What if Trunks managed to beat Cell as an USSJ? - Matt M.
06.11.07 What if Goku hadn't made his wish at the end of the Buu saga? - runescape
05.29.07 What if Goku had trained under 200x normal gravity when going to Namek? - John Murphy
05.15.07 What if Tullece had succeeded in destroying Son Goku and the Z-Senshi? - Corbin Richards
05.11.07 What if Piccolo had not jumped infront of Goku, when Freiza fired the death beam at him? - Matt Malin
05.07.07 What if Goku fused with Super buu?? - aaronn
04.19.07 What if Vegeta had killed Goku when he came out of the hyperbolic time chamber with Trunks? - shadowvegeta3
03.14.07 What if Frieza escaped off of Namek too? - RGT4888
03.13.07 What if a "History of Trunks" Saga was made? - BB
02.27.07 What if DBZ creator was fair and let vegeta be as strong (as i think) he should be? - Albert Mercurio
02.27.07 What if All the Z fighters were smarter and everyone used common sense - EricM3742
02.06.07 - what if ...
- The Androids's makings were delayed until the Buu Saga?
- What if when cell was about to self-destruct?
- Gohan had seriously trained during the 7 years following the Cell saga?
- Goku had never fallen of Snake Way?
- Turles Was Goku's Brother And Came To Earh With Vegeta And Nappa?
- There Was A Malfunction In Trunks' Time Machine?
- Majin Buu was never extracted from Super Buu?
- Frieza's Death Ball Missed Bardock?
- If Cui, Zarbon, and Dodoria Were Stronger?
- Trunks did not slay Mecha Frieza?

11.26.06
- What if we realized some truths about DBZ? - Lawrence
(Formerly DarthNaps)

11.12.06
- What if.... the dragonballs were never created?
- What if.... a DNA test proves that Vegeta is not really trunks father(but Goku is)?
- What if.... people didnt overestimate the character's power

09.24.06
- what if piccolo killed frieza?
- What if Vegeta had been turned to stone by Dabura instead of Piccolo? (Part 1)
- What if Yamcha's statment about Goku being at the speed of light was true
08.28.06 What if the "what if" entries didn't make reference to numeric power levels in their descriptions - Lawrence
07.13.06
- What if... the stuff from DragonBall z epsisodes in the later series was applyed
- What if...Nappa and Vegeta were weaker?
- What if... Krillen married Marron?
- What if... Goku had managed to keep his tail and learn to control his Oozuru power?
06.22.06 What if Goku never caught the heart virus in Trunks's timeline? - EricM3742
06.19.06 What if Goku fused with Tien with the potara, instead of Vegeta? - Corbin Richards
06.05.06
- What if...the order on Babidi's space ship went different?
- What if...Planet Vegeta was 25 times earths gravity?
- What if...Goku had killed Dr. Gero in Dragonball when he had the chance?
- What if...Goku became a ss in the saiyan saga, but Nappa and Vegeta were also ss?
- What if..Gohan had trained through out Dragonballz entirly?
- What if...Gohan had kept training after the Cell saga?
- What if...Gohan didn't have his hidden powers?
- What if...Cell absorbed 16 rather than destroying him?
- What if...in the dragonball z movie where vegeta, trunks, goku, gohan and piccolo are all fighting the legendary super saiyan (broly)?

05.15.06
- What if...after GT and after everyone had died Cell absorbed Super 17 in Hell?
- What if...the Movies were applyed, Goku wasen't a ded beat dad+ taught I. T during?
- What if...Master Roshi didn't miss on his evil containment wave?
- What if...Hercule really was the most Powerful fighter on earth?

04.10.06
- Nappa and Vegeta were supersaiyan when they came (the first guy was wrong)?
- Raditz never came to earth?

03.29.06
- there was no such thing as a super saiyan?
- Goku had fused with Hercule?
- Goku didn't fall into hell+ taught I.T, Goten was born a year after Gohan?
- In the Super 17 Saga, what if goku had came out of hell and to the battle scene a few minutes late?
- Super 17 Saga, Continued?

03.16.06
- Goku had told Buu to come fight Bebi with him and Pan and satan to leave?
- Goku had taken the senzu bean that was offered to him by cell?
- Goku had chosen Dende to fuse with him instead of Hercule?
- Cell had to absorbe 13-20 to become perfect?
- Buu had first absorbed Gohan instead of Gotenks?

02.28.06
- Frieza hadn't killed Vegeta and proceeded to do battle with Goku anyway? - LegendarySSJ7
- What if.... the Supreme kai knew about the potara fusion? - EricM3742
- What if Super Cell also spit out Android 17 when he spit out Android 18? - JRobTMOMT
- What if.... Kami had just told the z warriors about namek after Goku beat Piccolo? - EricM3742

02.06.06
- What if.... the Dimensions of Dragonball Z and Mortal Kombat Clashed?
- What if.... Chichi, yajirobe, mr. popo, and kami participated in the training/fighting the saiyans?

12.27.05
- What if Goku had lived against Radditz?
- What if Mr. Satan really was the most powerful fighter on earth?

12.12.05
- What if vegeta didn't become a z fighter? - Adam Henslee
- What if trunks came to the present late? - Adam Henslee
- What if Raditz had a lower power level? - John Murphy
12.05.05
- What if piccolo fused with the entire namekian race?
- What if Piccolo had fused with both Dende, and Nail?
11.21.05
- What if Nappa & Vegeta arrived a month later?
- What if Piccolo fused with the entire Namekian race?
11.09.05
- What if Vegeta transformed into Super Saiyan against Frieza instead of Goku?
- What if Goku had learned to become a Super Saiyan before he reached Namek?
- What if Bebi took over Pan instead of Trunks?
11.03.05 - What If Raditz power level wasn't so low?
10.27.05 - What if Gohan actually caught the earring?
10.21.05 - What if Raditz never came to Earth?
10.05.05 - What if Future Trunks would have just took a space ship to New Planet Namek instead of a time pod to the present?
Older What If's:
What If: A-C
What If: D-I
What If: J-L
What If: M-R
What If: S- Part 1
What If: S- Part 2
What If: T-Z
---
Guidelines to Submitting What Ifs..
Your job is to think of a question that was not answered in the anime or manga. You then take that question of yours and you yourself supply an answer for it. Yes, it is all up to you.
Please, make it easier on the reader and be sure that if you need to have more than one paragraph that you do so.

We have no problem with a shorter what if. It makes my job of updating a lot easier, but come on, there has to be a limit. If I look at the what if and realize that your question is longer than your answer, well, then that e-mail will get deleted. If you are going to take the time to come up with a decent question, at least have the will to come up with a decent answer. Have some fun with it!

We do not spell check what ifs. To prevent yourself from looking stupid you should spell check your work. It really isn't that hard and if you are going to do the job of writing up a what if, you should at least do a complete job and make sure that your work is presentable.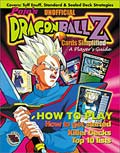 Do you play the
Trading Card Game?
Or Want to learn how?
Then grab our
DBZ TCG Book! It's all
about the DBZ
Collectible Card Game.
Pick it up
from Amazon.com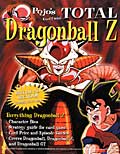 Get our First
Pojo DBZ book at Amazon.com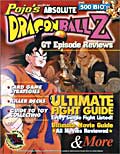 Then get our 2nd DBZ Book too, and be the most knowledgeable DBZ person in the hood! ;-)

Copyrightę 1998-2006 pojo.com
This site is not sponsored, endorsed, or otherwise affiliated with any of the companies or products featured on this site. This is not an Official Site.