Pojo's Yu-Gi-Oh News <![if !vml]>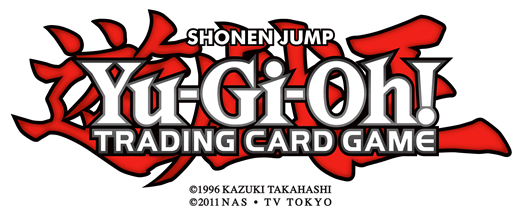 <![endif]>
Yu-Gi-Oh! Structure Deck: Cyberse Link
and Spirit Warriors Special Booster Announcements
July 21, 2017

Structure Deck: Cyberse Link Fact Sheet:
Releases November 3, 2017
Delve deeper into the new Cyberse and Link Monsters with Structure Deck: Cyberse Link! Duelists got their first taste of Cyberse and Link Monsters in Starter Deck: Link Strike and Code of the Duelist. Now they can take it to the next level with Structure Deck: Cyberse Link! Filled with cards geared towards Link Summoning, this 43-card Deck is all about showing off your mastery of the newest monsters to hit the Yu-Gi-Oh! TRADING CARD GAME!
The Cyberse take Dueling technology into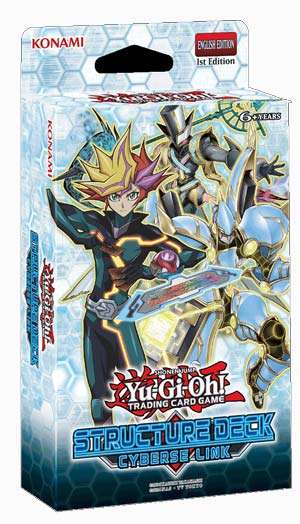 a new era! Take advantage of their high-speed network capabilities as they help each other onto the field. Once you have gotten the most out of their processing power, use them to compute the necessary data to Link Summon 3 new, all-foil Link Monsters! Mix those zeroes and one with a little magic to Link Summon Binal Sorceress, upgrade your hardware and enter the third dimension to Link Summon Tri-Gate Wizard, and convert your monsters into Link Materials to Link Summon Encode Talker!
Like Firewall Dragon from Code of the Duelist, Structure Deck: Cyberse Link takes advantage of co-linking your Link Monsters to upgrade their effects. That means you'll want to Summon more Link Monsters and make sure their Link Arrows are pointing at each other to maximize their output! Between the fast Special Summoning, Cyberse synergy, and Link Monster action, you won't be able to tell where the technology ends and the magic begins.
In addition, Structure Deck: Cyberse Link is filled with powerful cards that any Duelist will want to add to their arsenal. It even includes popular, hard-to-find cards like Jester Confit, Cosmic Cyclone, Storming Mirror Force, and Dimensional Barrier!
Structure Deck: Cyberse Link contains 43 cards: 38 Common Cards, 2 Ultra Rare Cards, 3 Super Rare Cards, 1 Beginner's Guide, and 1 updated Game Mat with new Extra Monster Zones.
*Card names subject to change.
----
Spirit Warriors Fact Sheet:
Releases November 17, 2017
The newest 60-card booster set, Spirit Warriors, takes full advantage of the latest updates to the Yu-Gi-Oh! TRADING CARD GAME! Link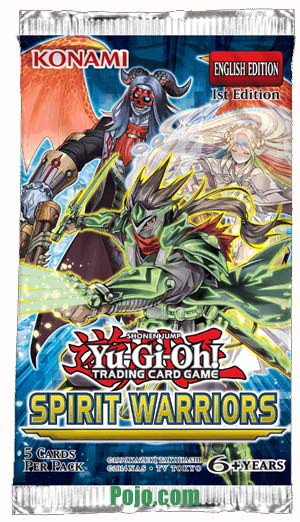 Monsters, the Extra Monster Zones, and strategic card placement are key elements in the Decks that can be built from the cards in this set. Spirit Warriors welcomes back a long-time favorite theme in addition to introducing 2 brand-new Deck themes!
The Six Samurai return! You already know the story of the Six Samurai and their legendary forebears. Now, take command of the warriors that support them from the shadows every step of the way! By using the new Extra Monster Zone with a brand new "Six Samurai" Fusion Monster, you can control 6 "Six Samurai" monsters at the same time. If each of them is a different Attribute, you'll be able to use a card that skips your opponent's turn completely! These new "Six Samurai" cards are compatible with the original "Six Samurai" cards as well, so you can build a brand-new Deck if you want to, or just dust off your old one and update it with new cards.
Joining the Six Samurai are two brand-new monster themes that care about where cards are played!
<![if !supportLists]> - <![endif]>Expert marksmen that trigger powerful abilities when a Spell/Trap Card is activated in the same column as one of their monsters! By carefully positioning your monsters and combining them with the column-based Trap Cards from Circuit Break, you can corner your opponent and force them to activate your effects for you!
<![if !supportLists]> - <![endif]>Manipulate the condition of the field with spirits that control the weather! Gather 3 of these spirits on the field and you can Link Summon a monster that grants the monsters it points to total dominance over your opponent's cards and effects!
The Spirit Warriors booster set contains 60 cards:
40 Super Rares
20 Secret Rares