Pojo's Yu-Gi-Oh News <![if !vml]>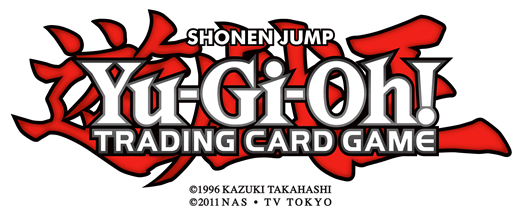 <![endif]>
WATCH OUT THIS APRIL AS AN EPIC BATTLE LOOMS BETWEEN TECHNOLOGY AND TYRANNOS IN NEWEST
Yu-Gi-Oh! TRADING CARD GAME
El Segundo, Calif. (March 31, 2017) – Duelists can participate in the ultimate battle between man-made monstrosities and the greatest predators nature has ever produced when Konami Digital Entertainment, Inc. (KONAMI) unleashes the Machine Reactor Structure Deck and Dinosmasher's Fury Structure Deck on April 14 for the Yu-Gi-Oh! TRADING CARD GAME (TCG).
The Machine Reactor Structure Deck uses the popular "Gadget" series of monsters, most recently seen in Movie Pack Gold Edition, while new cards like Ancient Gear Hunting Hound and Ancient Gear Howitzer from Raging Tempest shook the rust off "Ancient Gears." The Machine Reactor Structure Deck takes both themes to new heights with Ancient Gear Reactor Dragon, a 3000 ATK boss monster that powers up with help from Gadgets and Ancient Gears. Meanwhile two new search cards keep your Deck running like clockwork: Ancient Gear Wyvern and Ancient Gear Catapult.
<![if !vml]>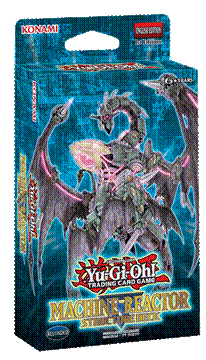 <![endif]>
Not to be outdone, the Dinosmasher's Fury Structure Deck provides the ultimate Dueling experience with powerful new Dinosaur-Types that devour their own for powerful effects. Souleating Oviraptor searches a player's Deck when it hits the table, and helps Duelists make quick Special Summons. Feed them new support monsters like Petiteranodon to make even more Special Summons, or keep Dinos sated with Jurraegg Token and other cards, using the new Lost World Field Spell. Ultimate Conductor Tyranno can attack every opposing monster, shifting battle positions and burning an opponent for damage when it wipes the field.
Dinosmasher's Fury Structure Deck is also adept at Summoning multiple Dinosaurs of the same Level at the same time, and most of those monsters are Level 4, which makes this Deck a perfect fit for Xyz Summoning!
<![if !vml]>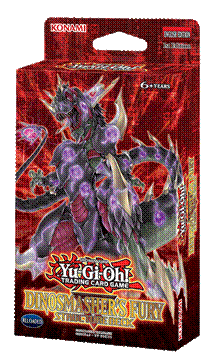 <![endif]>
Each Structure Deck comes with a 41-card Main Deck and one Token Card for a total of 42 cards. MSRP: $9.99 per Deck.
Each Machine Reactor Structure Deck contains:
36 Common cards
3 Super Rare cards
2 Ultra Rare cards
1 Ancient Gear Token
1 Beginner's Guide
1 double-sided Deluxe Game Mat/Dueling Guide
Each Dinosmasher's Fury Structure Deck contains:
36 Common cards
3 Super Rare cards
1 Jurraegg Token
1 Beginner's Guide
1 double-sided Deluxe Game Mat/Dueling Guide