Pojo's Yu-Gi-Oh News <![if !vml]>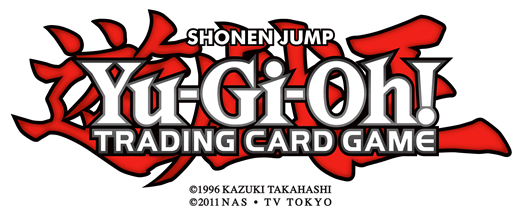 <![endif]>
WINTER BRINGS A RAGING TEMPEST AND BLISTERING COLD FUSIONS, IN THE Yu-Gi-Oh! TRADING CARD GAME
El Segundo, Calif. (February 10, 2017) – New forces pierce the winter chill! Two new booster packs bring both new forces and new reinforcements for a flurry of monster themes in the Yu-Gi-Oh! TRADING CARD GAME (TCG), as Konami Digital Entertainment, Inc. (KONAMI) unleashes Raging Tempest and Fusion Enforcers, along with a trio of accessories inspired by the theatrical feature film, Yu-Gi-Oh! The Dark Side of Dimensions!
Enter the vortex February 10 with Raging Tempest. This 100-card booster set is anchored by the new Zoodiac monsters, a bestial incarnation of the Chinese zodiac and maybe the strongest Xyz Monster theme ever seen, ready to plow through the tournament scene the moment it's released. Other big guns in Raging Tempest include Sea Monster of Theseus, the first-ever monster that's both a Fusion Monster and a Tuner Monster, and Spell Card That Grass Looks Greener with unprecedented potential to get cards out of your Deck to where you can use them. Shinobirds mix Ritual Summoning and Spirit Monsters, the Crystrons return to swerve your Synchro Summons, and the SPYRAL and Subterror themes get shocking new abilities.
The Raging Tempest booster set contains 100 cards: 48 Commons, 20 Rares, 14 Super Rares, 10 Ultra Rares, and 8 Secret Rares. MSRP: $3.99 per pack.
<![if !vml]>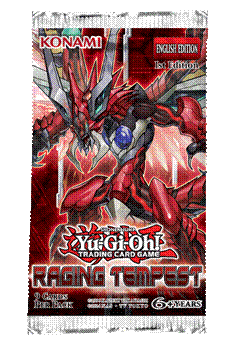 <![endif]>
The comeback continues! Fusion Monsters made their mark on tournaments in 2016, and now they're getting their own booster set with Fusion Enforcers. The new "Invoked" monster theme centers on Aleister the Invoker, who uses new Spells and Traps like Invocation and Omega Summon to Summon and re-Summon any of seven incredible new Fusion Monsters. After laying roots in Invasion: Vengeance, the Predaplants arrive en masse in Fusion Enforcers, with a terrifying new Deck filled with monster-eating Plants. And what happens when the fuzzy-friendly Fluffals say "no more"? Frightfur Kraken erupts from the Dueling depths! This fluff-filled monstrosity can attack twice per turn or drag a monster straight to the Graveyard, and you can string together your Fusion Summons to use it again and again.
Fusion Enforcers releases February 24 with 60 cards: 40 Super Rares and 20 Secret Rares. MSRP: 3.99 per pack.
<![if !vml]>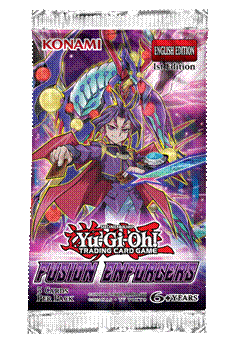 <![endif]>
Three new accessory products with art from the theatrical feature film, Yu-Gi-Oh! The Dark Side of Dimensions release this Friday, February 17. Yu-Gi-Oh! The Dark Side of Dimensions Card Sleeves are tournament legal, premium quality high-gloss sleeves with iconic artwork from the latest Yu-Gi-Oh! film. MSRP: $3.99 per 50-sleeve pack.
Additionally, Duelists on the go can slip their Deck into a new Yu-Gi-Oh! The Dark Side of Dimensions Card Case. Large enough to hold a Main Deck, Extra Deck and Side Deck, it's made of sturdy material, includes a card divider, and comes with a Velcro closure. MSRP: $4.99 per case.
<![if !vml]>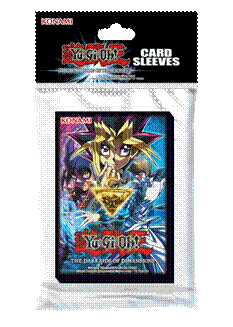 <![endif]><![if !vml]>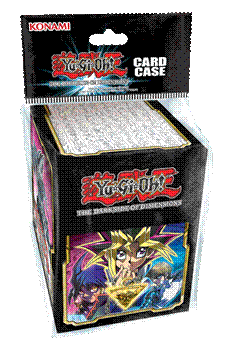 <![endif]>
Still not enough storage? Duelists can keep and display cards in the Yu-Gi-Oh! The Dark Side of Dimensions 9-Pocket Duelist Portfolio also featuring movie art. A secure side-loading 10-page portfolio, each page has 9 pockets per page, holding up to 180 cards. MSRP: $9.99 per portfolio.
<![if !vml]>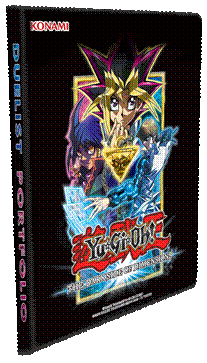 <![endif]>