Pojo's Yu-Gi-Oh News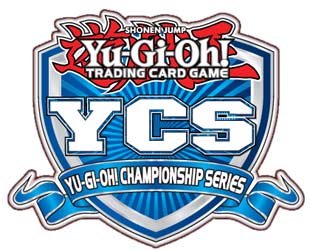 KANAAN ASFOUR TOPS DUELISTS AT COLOMBIA'S Yu-Gi-Oh! CHAMPIONSHIP SERIES AND DRAGON DUEL WINNER
GABRIEL LEYVA ALSO BRINGS HOME TROPHY IN BOGOTA
El Segundo, Calif. (April 19, 2016) – Colombia's largest city played host to throngs of Duelists this past weekend as the Yu-Gi-Oh! TRADING CARD GAME (TCG) came to town with the company's premier-level event, the Yu-Gi-Oh! Championship Series (YCS), presented by Konami Digital Entertainment, Inc. (KONAMI). The Bogota event proved to a tightly-contested battle of Duelists with Champion, Kanaan Asfour, taking home the top prize, and young Gabriel Leyva, who won the Dragon Duel Championship.
The Duelists were showing top skills round after round at YCS Bogota where Asfour, from Caracas, Venezuela expertly played his Zoodiac Deck to earn him a spot in the Day 2 knock out rounds of the tournament. Then, after several rounds of Single Elimination, he faced Arnold Nadaban, from Arequipa, Peru, playing a - Paleozoic Deck in the final playoff.
In addition to bringing home the title of YCS Champion, Asfour received a special set of prizes that included the popular YCS prize card, an Ultra Rare Number 93: Utopia Kaiser, a YCS Championship Trophy, the new YCS Top Cut Game Mat, VIP Status at the winner's 2017 World Championship Qualifier; a PlayStation«4 PRO computer entertainment system, 20 Ultimate Duelist Series and 16 World Championship Qualifying Points, and an invitation and paid travel to his 2017 World Championship Qualifier (WCQ) tournament!
<![if !vml]>
<![endif]>
Another exciting series of Duels happened during the Dragon Duel Championship, an event for Duelists born in 2004 or later. Gabriel Leyva from Bogota, Colombia used his Constructed Deck throughout the weekend all the way to the finals. Leyva's skill and strategy proved to be the winning combination as he beat Miguel Amaguana, also from Bogota, to capture the title of Dragon Duel Champion. He picked up some great prizes too, including a Dragon Duel Championship Trophy, Dragon Duel Medal, a Regional Deck Box, a 2017 Regional Game Mat, and an invitation to his 2017 Dragon Duel World Championship Qualifier.