Pojo's Yu-Gi-Oh News <![if !vml]>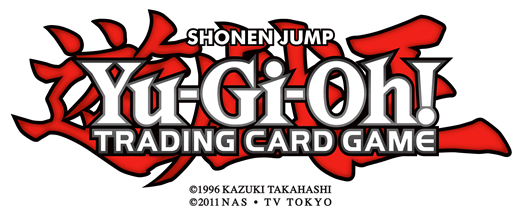 <![endif]>
THE ORIGINAL LEGENDS OF DUELING RETURN THIS OCTOBER WITH NEW Yu-Gi-Oh! TRADING CARD GAME PRODUCTS
El Segundo, Calif. (September 29, 2016) – Classic strategies reach new heights and time-honored tactics are reborn as Konami Digital Entertainment, Inc. (KONAMI) honors the original Yu-Gi-Oh! animated TV series with its two October Yu-Gi-Oh! TRADING CARD GAME (TCG) releases. Legendary Decks II and Structure Deck: Yugi Muto and Structure Deck: Seto Kaiba prove that Yugi and Kaiba have never been so powerful!
Releasing October 7, Legendary Decks II gathers three complete 43-card Decks in one box, as Yugi, Joey, and Kaiba's signature strategies get a facelift. With three new ready-to-play Decks, Duelists can obliterate opponents with Exodia, the Forbidden One and all three playable Egyptian God Cards, blaze to victory with Red-Eyes monsters, and unleash the fearsome power of Blue-Eyes White Dragon. Each 132-card Legendary Decks II collection includes three Ultra Rare Token Cards, each card celebrating one of the legendary trio, as well as all-new support cards for Yugi's Dark Magician theme: Dark Burning Attack, Dark Burning Magic, and the incredible Trap Card Eternal Soul. MSRP: $29.99 per set.
<![if !vml]>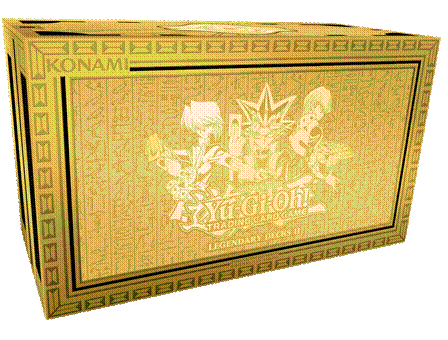 <![endif]>
Then on October 21, the latest Structure Decks put a new spin on the game's biggest rivalry. Structure Deck: Yugi Muto retrains Yugi's Magnet Warriors from the Battle City tournament, reinventing them as the upgraded Electromagnet Warriors. Play them on their own, or unite them with the original Valkyrion the Magna Warrior to Summon the mighty Imperion Magnum the Superconductive Battlebot. Meanwhile, competitive Duelists won't want to miss Structure Deck: Seto Kaiba, rebuilding the XYZ-Dragon Cannon Union theme with three new Union monsters: A-Assault Core, B-Buster Drake, and C-Crush Wyvern. Fuse all three from the field or Graveyard to Summon the insane new ABC-Dragon Buster! Combined with Silver Gadget and Gold Gadget from Yu-Gi-Oh! The Dark Side of Dimensions Movie Pack, Kaiba's new strategy could make a huge impact in tournament play.
Each Structure Deck: Yugi Muto and Structure Deck: Seto Kaiba includes a 40-card Main Deck and a 5-card extra Deck, for a total of 40 Commons, 3 Super Rares, and 2 Ultra Rares. MSRP: $9.99 per box.
<![if !vml]>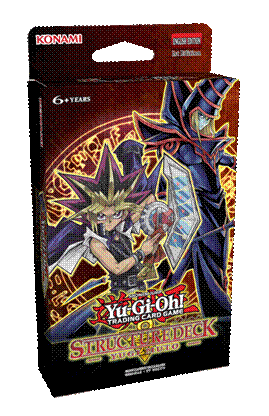 <![endif]><![if !vml]>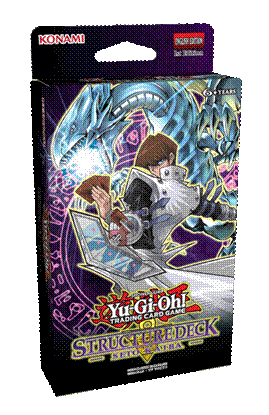 <![endif]>
Duelists can watch a new episode of Yu-Gi-Oh! ARC-V every Sunday on Nicktoons - check local listings for times. In addition, all-new Yu-Gi-Oh! ZEXAL episodes every Tuesday as well as all of classic Yu-Gi-Oh!, Yu-Gi-Oh! GX, and Yu-Gi-Oh! 5D's can be seen on www.yugioh.com in the United States. In Canada, Duelists can watch episodes of Yu-Gi-Oh! ARC-V every Friday and Saturday on Teletoon! For more information on KONAMI or the Yu-Gi-Oh! TRADING CARD GAME, please visit www.yugioh-card.com or call 310-220-8630 to speak directly with a Yu-Gi-Oh! customer support team member.