Pojo's Yu-Gi-Oh News <![if !vml]>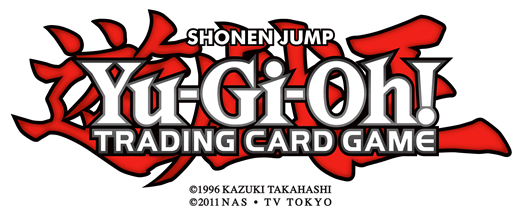 <![endif]>
KONAMI DIGITAL ENTERTAINMENT TAKES A VICTORY LAP IN JUNE WITH SHINING VICTORIES SPECIAL EDITION
El Segundo, Calif. (June 10, 2016) – Releasing in time for the busy summer tournament season, Duelists will be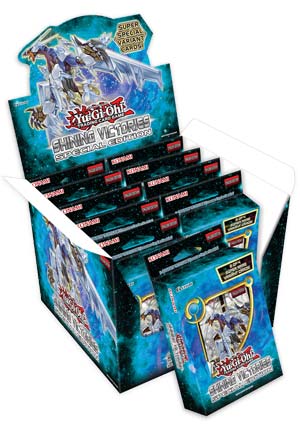 thrilled to add cards from Shining Victories Special Edition to their Yu-Gi-Oh! TRADING CARD GAME (TCG) portfolios. Konami Digital Entertainment, Inc. (KONAMI), the manufacturer of the multiple world record-holding Yu-Gi-Oh! TCG, delivers this follow-up to May's Shining Victories booster set on June 17.
In the Shining Victories Special Edition, the saga of the legendary Blue-Eyes continues! The Shining Victories Special Edition box set is packed with three Shining Victories booster packs and one of two variant cards, Ebon Illusion Magician or Elemental HERO Core. In addition, players will get a sneak peek at August's The Dark Illusion booster set with one of two Super Rare preview cards of non-foil cards, either Magician's Robe or Scapeghost!
Shining Victories introduced new themes to the Yu-Gi-Oh! TCG such as Lunalight, Digital Bug, and the devastating Amorphage Dragons, the living embodiments of the seven deadly sins. Duelists were psyched to add Kozmo Dark Planet or Performapal Odd-Eyes Light Phoenix along with other newly added cards like Crystal Wing Synchro Dragon or Red-Eyes Toon Dragon to buff their current arsenal.
Shining Victories Special Edition gives Duelists another incredible way to power up their current Deck, or build a whole new Deck, at a great value. Each Shining Victories Special Edition contains:
3 Shining Victories booster packs
1 of 2 Super Rare variant cards, either Ebon Illusion Magician or Elemental HERO Core
1 of 2 Super Rare preview cards from the upcoming The Dark Illusion booster set, either Magician's Robe or Scapeghost