Pojo's Yu-Gi-Oh News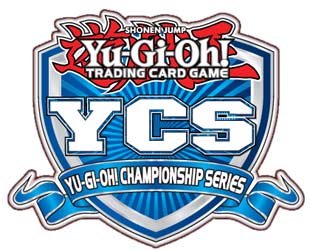 POPULAR Yu-Gi-Oh! CHAMPIONSHIP SERIES COMES TO
NEW ENGLAND OVER MEMORIAL DAY WEEKEND
Includes Dragon Duel Tournament for Younger Players and Debut of School Tournament Series
El Segundo, Calif. (May 19, 2016) – Yu-Gi-Oh! TRADING CARD GAME (TCG) Duelists from up and down the Eastern seaboard are readying their Decks and organizing their card portfolios in anticipation of Yu-Gi-Oh! CHAMPIONSHIP SERIES (YCS) Providence. This premier-level event is presented by Konami Digital Entertainment, Inc. (KONAMI) May 28 and 29 at the Rhode Island Convention Center.
Over the course of the weekend, hundreds of eager Duelists will fill the hallways of the convention center, each hopeful that they have the right balance of cards and honed strategy to win every round, progressing to Sunday's Final Round for the chance to hoist the YCS Champion trophy.
Both seasoned Duelists and those getting into the game have a chance to compete for a variety of exciting prizes at YCS Providence. Among the prizes, the first place winner will receive an Ultra Rare version of the latest, most sought-after prize card: Minerva, the Exalted Lightsworn – one of the rarest Yu-Gi-Oh! TCG cards in existence!
Pre-registration for YCS Providence will run from 3:00 p.m. – 7:00 p.m. on Friday, May 27 and registration will continue promptly at 8:00 a.m. on Saturday, May 28. Upon registering, Duelists will receive five Shining Victories booster packs for participating in KONAMI's YCS Providence. Round One will start at 10:00 a.m. and the top-ranked YCS finishers will earn invitations to participate in the 2016 World Championship Qualifier. Players will use their constructed Decks all the way to the Championship. Duelists can find the answers to many of their questions here: http://www.yugioh-card.com/en/events/2016/YCS_Providence.html