Pojo's Yu-Gi-Oh News <![if !vml]>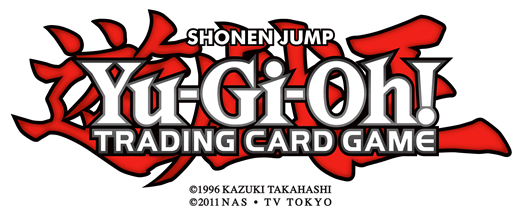 <![endif]>

NEW Yu-Gi-Oh! TRADING CARD GAME
DRAGONS OF LEGEND 2

GIVES DUELISTS CHANCE TO BRING TELEVISION SERIES TO LIFE

El Segundo, Calif. (July 9, 2015) – Konami Digital Entertainment, Inc. (KONAMI) has dug deep into its Yu-Gi-Oh!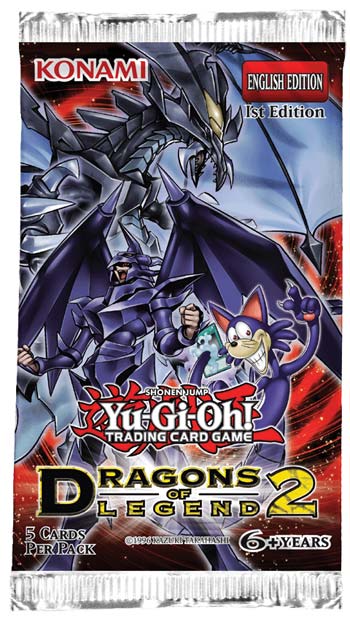 vault to deliver Duelists an impressive sequel to the hit 2014 booster set with Dragons of Legend 2 debuting July 17. Dragons of Legend 2 is an impressive all-foil set featuring some of the most anticipated, fan-requested cards from the acclaimed Yu-Gi-Oh! animated TV series.
The Yu-Gi-Oh! TRADING CARD GAME (TCG) Dragons of Legend 2 includes all brand-new cards from the original Yu-Gi-Oh! TV series, Yu-Gi-Oh! GX, and Yu-Gi-Oh! ARC-V, the newest generation of the Yu-Gi-Oh! series. Duelists can finally complete their collection of the Legendary Dragon monsters from the original show with Legendary Knight Critias and Legendary Knight Hermos.
Additionally, with the arrival of several long-awaited Toon cards, fans of Pegasus will be thrilled to add to their growing portfolio with cards such as Toon Kingdom and Toon Ancient Gear Golem and those used by original characters Kaiba, Joey, and several characters from the new Yu-Gi-Oh! ARC-V TV series, which also have never been made into actual cards until now.
Players busy building their collection will be pleased to know that cards in this set work well with the recently released Crossed Souls booster set and Duelist Pack: Battle City, as well as Legendary Collection 4: Joey's World, which includes cards drawn from storylines from the original Yu-Gi-Oh! animated TV series. Each five-card pack contains four Super Rare cards along with one Secret Rare making it a great way to power-up a Deck for only $3.99 MSRP per pack. The Dragons of Legend 2 set contains 45 cards: 26 Secret Rare and 19 Super Rare cards.