Pojo's Yu-Gi-Oh News <![if !vml]>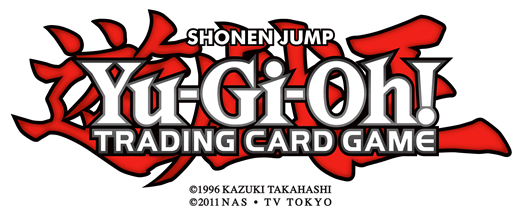 <![endif]>
KONAMI DIGITAL ENTERTAINMENT SHOWS OFF ITS Yu-Gi-Oh! TRADING CARD GAME AND MORE AT SAN DIEGO COMIC-CON
Company's Con Offerings Include Personalized
Yu-Gi-Oh! TRADING CARD GAME Token Card, Duel the Master and an Exclusive Game Mat
El Segundo, CA (July 2, 2015) – Year after year Konami Digital Entertainment, Inc. (KONAMI) delivers Comic-Con International: San Diego attendees an abundance of new and exciting activities to experience as they traverse the floor of the world-renowned five-day show. This year will be no different in booth #3713 as the company shows off its global pop culture sensation, the Yu-Gi-Oh! TRADING CARD GAME (TCG) July 8 – July 12.
Pop culture fans from all over the world flock to San Diego every year to take in all that Comic-Con International has to offer. As always, KONAMI is in the center of the action with their personalized Yu-Gi-Oh! green screen photo booth, always a crowd favorite. Fans will want to rush to snag a spot in line to create their own exclusive one-of-a-kind Yu-Gi-Oh! Token Card. They can choose from six different card backgrounds, including favorites like Yusei, Jaden, Yugi, and Yuma, plus new designs that include Yuya and the 2015 Comic-Con International: San Diego logo – suitable for use during Duels! For added fun, Token Cards will be uploaded to the Yu-Gi-Oh! TCG Facebook page after the show!
Fans will want to make a stop at the booth's retail counter early in the show to get KONAMI's Comic-Con International Exclusive Yu-Gi-Oh! TCG game mat before it sells out! Available for just $30, this collectible game mat features the King of Games himself, Yugi, and his monster Exodia. Fans wanting to get into the game or wanting to add to their card portfolio can also purchase new and popular Yu-Gi-Oh! TCG products every day of the show while supplies last, including the recently released Yu-Gi-Oh! TCG Saber Force Starter Deck, Yu-Gi-Oh! TCG Dark Legion Starter Deck, Duelist Pack: Battle City featuring iconic cards from the original Yu-Gi-Oh! animated series, Crossed Souls and Crossed Souls Advance Edition, which contain powerful cards from the latest booster set.
Head over to a game table and get a Yu-Gi-Oh! TCG demonstration from the experts! Those completing a demo will receive a show exclusive coupon good for $3 off the purchase of either Super Starter: Space-Time Showdown or Space-Time Showdown Power Box, or $5 off the purchase of Super Starter: V for Victory (redeemable only at KONAMI's booth during Comic-Con). Players feeling particularly adept at the game can throw down the ultimate challenge and Duel the Master as he sits on his royal throne, for a chance to take home some other prizes!
Back by popular demand is Yu-Gi-Oh! Duel Dash, a virtual obstacle course based on the Yu-Gi-Oh! TCG featuring Kuriboh! It's a race to the finish line as Duelists compete against each other while negotiating obstacles and acquiring cards like Adhesive Trap Hole and Rush Recklessly to slow down their opponent or to give themselves a boost!
Duelists looking for more opportunities to show off their Dueling techniques can visit the Yu-Gi-Oh! Organized Play Room at the Manchester Grand Hyatt San Diego, located next to the convention center. Head to Solana A & B on the 3rd floor where KONAMI will host a variety of Yu-Gi-Oh! TCG events from Thursday through Sunday including Starter Deck Tournaments and Win-A-Mats, each rewarding a different game mat design, 2016 Regional Qualifiers, ATTACK OF THE GIANT CARD!!, and Battle Pack 3 Draft and Sealed Pack Tournaments. Dragon Duel Tournaments, free to kids born 2003 or later, will take place on Saturday and Sunday only.
MANCHESTER GRAND HYATT SAN DIEGO
Solana A & B
1 Market Place
San Diego, California, USA, 92101
http://manchestergrand.hyatt.com/en/hotel/home.html
San Diego Comic-Con hours:
Wednesday, July 8: 6:00 p.m. – 9:00 p.m. (Preview Night; some booth activities not available)
Thursday, July 9: 9:30 a.m. – 7:00 p.m.
Friday, July 10: 9:30 a.m. – 7:00 p.m.
Saturday, July 11: 9:30 a.m. – 7:00 p.m.
Sunday, July 12: 9:30 a.m. – 5:00 p.m.