Pojo's Yu-Gi-Oh News <![if !vml]>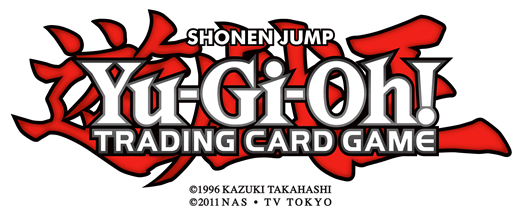 <![endif]>
KONAMI DIGITAL ENTERTAINMENT UNLEASHES A TROVE OF MONSTERS IN THE
Yu-Gi-Oh! TRADING CARD GAMECROSSED SOULS BOOSTER SET
Sneak Peek To Be Held May 10th and 11th
El Segundo, Calif. (May 5, 2015) – Yu-Gi-Oh! TRADING CARD GAME (TCG) fans will be eager to get together with their fellow Duelists to playtest and perfect their Deck-building skills with the Crossed Souls booster set and its bounty of new cards. Konami Digital Entertainment, Inc. (KONAMI), a leader in the trading card game category, delivers this monstrous set to stores nationwide on May 15.
In this powerful booster set, five warring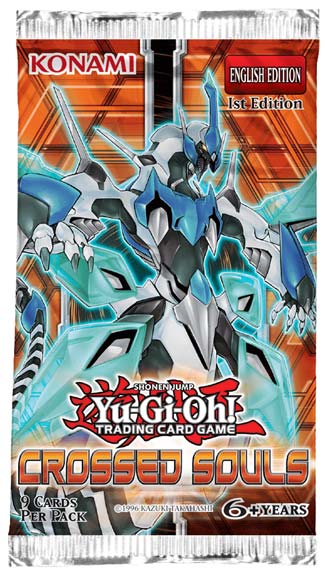 tribes of Monsters put aside their differences and gain the power to Pendulum Summon! Crossed Souls unlocks fresh Deck-building opportunities like never before for the Yu-Gi-Oh! TCG. This 100-card set introduces the Zefra monsters, a new monster omni-theme that crosses over five different Deck types. Zefra monsters are tied in to a popular monster group from recent sets. Duelists with Shaddolls, 'tellarknights, Yang Zing, Nekroz, or Ritual Beasts can add their new Zefra monsters to spice-up their Deck, or build a Deck entirely of Zefra monsters, tying all five together.
While their cross-theme potential and monster effects vary, all Zefra monsters can take advantage of the powerful Zefra Spell & Trap Cards like Oracle of Zefra and Chosen of Zefra in Crossed Souls, magnifying the power boost that Zefra monsters give to any Deck that includes them. At the same time, a pure Zefra Deck (or a Deck with appropriate Zefra splash) can now gain increased access to Shaddoll, 'tellarknight, Yang Zing, Nekroz, and Ritual Beast cards!
Crossed Souls also arms Duelists with the latest non-Zefra cards for their Burning Abyss, Madolche, Infernoid, U.A., Yosenju, and other Decks. Fans of the Yu-Gi-Oh! anime and TV series will also be treated to a slew of new cards from the newest generation of the series – Yu-Gi-Oh! ARC-V.
KONAMI is once again partnering with Official Tournament Stores to hold a Sneak Peek of this new set on Saturday and/or Sunday, May 9th – 10th, where Duelists can get a head start on creating new Decks and developing strategies to use against their peers. Duelists will also have the chance to win an exclusive Sneak Peek game mat! Visit this link to see if an Official Tournament Store in your area is hosting a Sneak Peek for the Crossed Souls booster set:
http://www.yugioh-card.com/en/events/sneakpeek.html.
Lastly, Duelists are encouraged to 'Bring a Friend' to Yu-Gi-Oh! Demo Day on May 9th! When a Duelist brings a beginning player to a participating OTS for a demo, both players will receive an exclusive lenticular Deck Box (while supplies last)! Beginning players will also have the opportunity to win a Space-Time Showdown Power Box, the perfect product for a beginner, with a Space-Time Showdown Super Starter, 3 Power-Up Packs and a rubberized game mat! A list of participating stores can be found online at http://www.yugioh-card.com/en/events/specialevents.html.
Each nine-card pack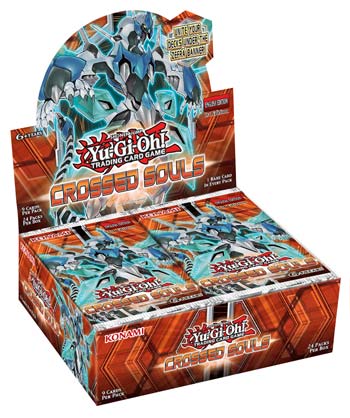 will be available at an MSRP of $3.99. The Crossed Souls booster set contains 100 cards:
48 Common
20 Rare
14 Super Rares
10 Ultra Rares
8 Secret Rares