Pojo's Yu-Gi-Oh News <![if !vml]>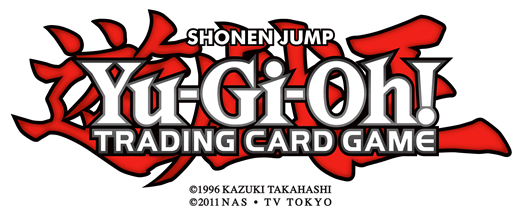 <![endif]>
KONAMI DIGITAL ENTERTAINMENT DELIVERS MORE CARDS FROM TV SERIES WITH
Yu-Gi-Oh! TRADING CARD GAME STAR PACK: ARC-V
El Segundo, Calif. (May 28, 2015) – Yu-Gi-Oh!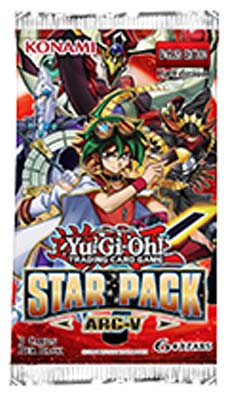 TRADING CARD GAME (TCG) fans of all ages can add some pizazz to their Decks when Konami Digital Entertainment, Inc. (KONAMI) releases Star Pack: ARC-V June 12. This booster set showcases an assortment of cards from the first season of the new Yu-Gi-Oh! ARC-V television series and is a great item for beginning Duelists!
Each booster pack of Star Pack ARC-V contains three randomly distributed cards with one guaranteed Shatterfoil card, with 48 cards available as Common and all 48 in addition to 2 extra cards also available as Shatterfoil. This means that a whole bunch of cards never before seen as Shatterfoils can now add a little dazzle to a player's Deck. At an amazing $0.99 MSRP per pack, this booster set offers Duelists a slew of awesome cards at an incredible value, giving Duelists who want to take their battling and collecting to the next level an easy and quite affordable option.
The Star Pack: ARC-V set contains Deck themes from the first season of the new TV show, Yu-Gi-Oh! ARC-V, like Raidraptors, Performapals and Superheavy Samurai. Duelists can also collect popular cards available in various sets, stretching from Legend of Blue-Eyes White Dragon to Hidden Arsenal, so fans can find Mobius the Frost Monarch and Polymerization to Gem-Knight Fusion, X-Saber Souza, and Constellar Algiedi.