Pojo's Yu-Gi-Oh News <![if !vml]>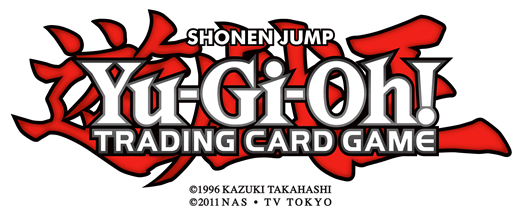 <![endif]>
BOGOTA, COLOMBIA TO HOST KONAMI DIGITAL ENTERTAINMENT'S Yu-Gi-Oh! CHAMPIONSHIP SERIES
Premier-Level Tournament Expects Players from All Across The Americas
El Segundo, Calif. (April 15, 2015) – The Yu-Gi-Oh! Championship Series (YCS) returns to South America for the first time in 2015 with YCS Bogota. Konami Digital Entertainment, Inc. (KONAMI), the manufacturer of the globally popular Yu-Gi-Oh! TRADING CARD GAME (TCG), will once again welcome Duelists from all corners of the Americas as they arrive for this competitive weekend-long premier-level event being held April 18 – 19. YCS Bogota will pit the top Yu-Gi-Oh! TCG Duelists against each other for the right to hoist the YCS Champion trophy.
The Yu-Gi-Oh! TCG is a card game involving strategy and skill made famous by the Yu-Gi-Oh! TV animated series. At YCS Bogota, Duelists young and old, novice and veterans alike, will compete for a bounty of exciting prizes. The first place winner will receive an Ultra Rare version of the latest most sought-after prize card: Ascension Sky Dragon – one of the rarest Yu-Gi-Oh! TCG cards in existence!
Hoping to win the first South American tournament of the year, Duelists will enter the Circulo Militar de Suboficiales on Saturday morning believing they have the precise combination of luck and strategy for a shot at glory and prizes. Duelists will put their practice and Deck-building skills up against some of the best players the game has to offer for the chance to advance to the Final Round on Sunday and the opportunity to Duel for the title of YCS Champion.
With the newest products, the HERO Strike Structure Deck and The Secret Forces booster being game-changers, and now with the addition of World Superstars booster releasing on pre-registration day, YCS Bogota will be an excellent environment for live game-testing as Duelists unveil brand new strategies and Decks. Duelists will need to devote extra attention to see how the inclusion of the new cards from these products impacts the YCS standings!
Pre-registration for YCS Bogota will run from 3:00 p.m. – 7:00 p.m. on Friday, April 17 and registration will continue promptly at 8:00 a.m. on Saturday, April 18. Upon registering, Duelists will receive four Secrets of Eternity booster packs for participating in KONAMI's YCS Bogota. Round One will start at 10:00 a.m. and the top ranked YCS finishers will earn invitations to participate in the 2015 World Championship Qualifier. Players will use their constructed Decks until the Top 16 are determined, then the Top 16 Duelists will draft cards from Battle Pack 3: Monster League and will use Decks built solely from this product to compete for the Championship. For those Duelists unfamiliar with drafting, KONAMI has created a series of helpful videos at www.youtube.com/user/OfficialYuGiOhTCG.