Pojo's Yu-Gi-Oh News <![if !vml]>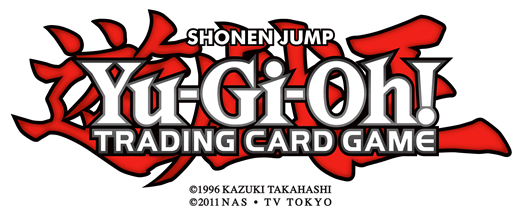 <![endif]>
SPRING SHOWERS RAIN GOLD WITH LATEST Yu-Gi-Oh! TRADING CARD GAME
PREMIUM GOLD: RETURN OF THE BLING
El Segundo, Calif. (March 10, 2015) – Konami Digital Entertainment, Inc. (KONAMI), a leader in the trading card game category, showers Yu-Gi-Oh! TRADING CARD GAME (TCG) enthusiasts with gold the first day of spring with the release of Premium Gold: Return of the Bling on March 20.
Premium Gold: Return of the Bling delivers updates and upgrades to dozens of cards from the early days of Yu-Gi-Oh! up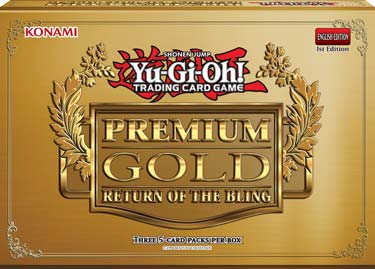 to the present day. Players will be eager to get 22 previously released Gold Rare cards with the new-and-improved advanced Gold Rare technology that was introduced last year; 48 top cards now released with Gold Rare technology for the first time ever including all five pieces of Exodia to Number 101:Silent Honor ARK and, the inclusion of 21 brand new cards, all in Gold Secret technology, including cards for Blackwing, HERO, and Number Decks.
Players will bask in their lavish treasure of cards as Gold Rares enshrine Duelists' favorite cards in immortal Gold color: Gold card frames, Gold art box frames, Gold text box frames, Gold card names, and (for monsters) Gold level stars. Gold Secrets take all of that and add a Secret Rare Card's textured foil pattern on top of it all for the ultimate bling.
Each five-card Premium Gold: Return of the Bling mini-pack contains two Gold Secrets, each a brand new, never-before-released card, and three standard Gold Rares. Every box contains three mini-packs, for an MSRP of $14.99.
The Premium Gold: Return of the Bling complete set contains 91 cards:
21 Gold Secret Cards
70 Gold Rare Cards