Pojo's Yu-Gi-Oh News <![if !vml]>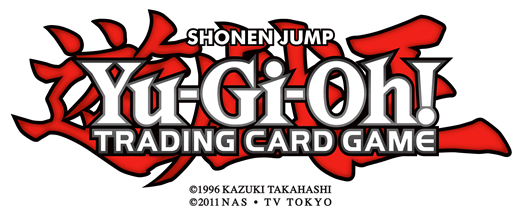 <![endif]>
Yu-Gi-Oh! TRADING GAME SECRETS OF ETERNITY SUPER EDITION LOADED WITH GREAT VALUE FOR DUELISTS
El Segundo, Calif. (February 19, 2015) – Yu-Gi-Oh!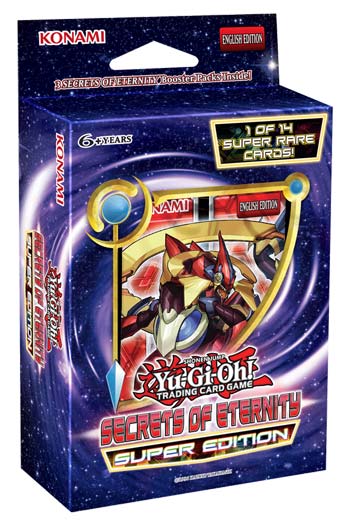 TRADING CARD GAME (TCG) players looking to add more power to their Decks this winter will be heading straight to stores on February 27 when Konami Digital Entertainment, Inc. (KONAMI) releases its newest product, the Secrets of Eternity Super Edition. This Super Edition will help Duelists get themselves tournament-ready at a minimal cost!
Super Editions are consistently a great value for Duelists and Secrets of Eternity Super Edition follows suit. Each box contains three booster packs of Secrets of Eternity, plus 1 of 14 Super Rare cards to power up a player's Deck and is only $9.99 MSRP per box. With this many cards, Duelists can power up their Decks for less than it would cost to buy three individual booster packs.
Players can build up their Deck with more cards for new tournament favorites like Burning Abyss, Shaddolls, and 'tellarknights, or uncover the secrets of the pit to reveal the mighty Infernoids, a brand new Deck theme that carries out wicked effects to banish an opponent's cards.
This Super Edition also gives Duelists another opportunity to grab a Super Rare card from Secrets of Eternity (released January 16), like Skilled Blue Magician and Thunderclap Skywolf, the Synchro Monster Superheavy Samurai Warlord Susanowo, Trap Card Void Launch and Spell Card Good & Evil in the Burning Abyss.