Pojo's Yu-Gi-Oh News <![if !vml]>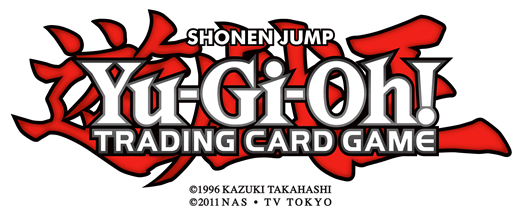 <![endif]>
KONAMI DIGITAL ENTERTAINMENT PUTS
Yu-Gi-Oh! TRADING CARD GAME
IN THE SPOTLIGHT AT AMERICAN INTERNATIONAL TOY FAIR
Company to Showcase Products for First Half of 2015
El Segundo, Calif. (February 10, 2015) – Expanding an already powerful presence in the industry, Konami Digital Entertainment, Inc. (KONAMI) is set to unveil its 2015 Yu-Gi-Oh! TRADING CARD GAME portfolio at the American International Toy Fair February 14-17. Attendees can get a glimpse of the exciting year ahead for the Yu-Gi-Oh! TRADING CARD GAME at booth #4834 at the Jacob K. Javits Convention Center in New York City.
"Fresh off a successful 2014, we have already set the stage for a big 2015 with two new products presently on store shelves" said Yumi Hoashi, Vice President, Card Business for Konami Digital Entertainment, Inc. "At Toy Fair, we are always excited to give our hobby and mass market partners a hands-on opportunity to experience the Yu-Gi-Oh! TRADING CARD GAME and see how our year-round product release schedule and Organized Play events will satisfy the needs of new players and competitive Duelists."
The third release of the year lands on shelves this Friday, February 13. The Secret Forces special booster set launches three new tactical squads of never-before-seen monsters, prepared to compete in the toughest tournament Dueling of the Yu-Gi-Oh! TRADING CARD GAME. Duelists will be thrilled to unleash their new monster groups, the Nekroz, Yosenju, and Ritual Beast Tamers, in upcoming Duels. This 60-card, all-foil booster set includes 32 new cards from these three monster groups, plus 28 carefully selected classic cards to supplement Duelists' Deck-building efforts, including the hard-to-find Preparation of Rites, which has been out of print for more than five years. MSRP: $3.99 per pack.
Sure to bring in customers to stores is Secrets of Eternity Super Edition, also releasing this month on February 27. Super Editions are consistently a great value for Duelists and Secrets of Eternity Super Edition follows suit. Each box contains three booster packs of Secrets of Eternity, plus 1 of 14 Super Rare cards to power up a player's Deck. With this many cards, Duelists can power up their Decks for less than it would cost to buy three individual booster packs. MSRP: $9.99 per box
A gold rush hits stores just as the Easter selling season begins when Premium Gold: Return of the Bling lands in stores nationwide on March 20. This new set delivers updates and upgrades to dozens of more cards from the early days of Yu-Gi-Oh! to the present day. Players will be eager to get 22 previous Gold Rare cards with the new and improved advanced Gold Rare technology first introduced last year; 48 top cards now released with Gold Rare technology for the first time and KONAMI will issue 21 brand new cards, all in Gold Secret technology, including cards for Blackwing, HERO, and Number Decks. Each five-card Premium Gold: Return of the Bling mini-pack contains two Gold Secrets, each a brand new, never-before-released card, and three standard Gold Rares. Every $14.99 MSRP box contains three mini-packs.
On tour for the first time ever, on April 17 the Yu-Gi-Oh! TRADING CARD GAME is proud to present – the Yu-Gi-Oh! TCG World Superstars! This all-foil set collects 50 cards previously available only in Japan and Korea, now available for the first time all over the world. As a special treat for collectors, included in this set are reprints of the two very rare prize cards from the 2012 Yu-Gi-Oh! World Championship in Tokyo! MSRP: $3.99 per pack.
The latest booster set for the Yu-Gi-Oh! TCG, Crossed Souls*, releases on May 15. In this powerful booster set, five warring tribes of Monsters put aside their differences and gain the power to Pendulum Summon! MSRP: $3.99 per pack.
The newest generation of the Yu-Gi-Oh! anime and TV series – Yu-Gi-Oh! ARC-V – is supported with the Yu-Gi-Oh! ARC-V Starter Deck*! Designed to teach new Duelists how to Duel with a 40-card pre-built Deck, the Starter Deck is based on the popular characters and monsters seen on the TV show. The ARC-V Starter Deck is slated for a May 29 release, at an MSRP of $9.99 per box.
Between conventions, regional tournaments and in-store events, Duelists will have plenty of opportunity to put their skills to the test this summer. For more information on KONAMI's extensive Organized Play programs, including opportunities for young kids to learn how-to-play the game, go to www.yugioh-card.com/en/events.