Pojo's Yu-Gi-Oh News <![if !vml]>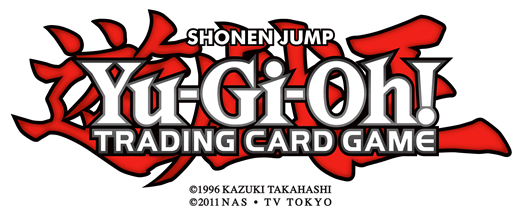 <![endif]>
KONAMI DELIVERS A GIFT TO
Yu-Gi-Oh! TRADING CARD GAME PLAYERS WITH THE
MASTER OF PENDULUM STRUCTURE DECK
El Segundo, Calif. (December 2, 2015) – Helping Yu-Gi-Oh! TRADING CARD GAME (TCG) fans get geared up for some serious Dueling during their upcoming holiday gatherings, Konami Digital Entertainment,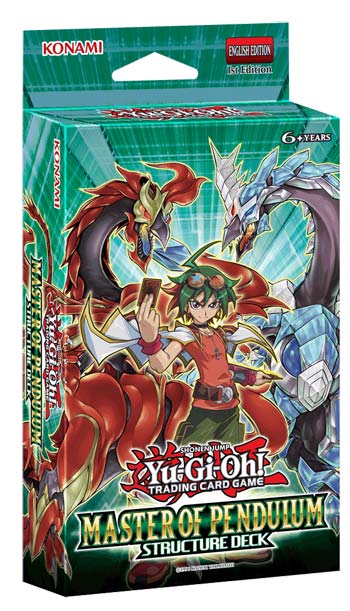 Inc. (KONAMI) is set to introduce the Master of Pendulum Structure Deck to players nationwide on December 4. The Master of Pendulum Structure Deck contains ten brand-new cards, including brand-new Synchro and Xyz Monsters and includes cards both new and experienced Duelists will enjoy!
Living up to its name, Master of Pendulum includes awesome new Pendulum Monsters that are flush with powerful effects and mystifying strategies. Each Structure Deck is laden with Spellcasters, empowering Duelists with the ability to easily destroy opponent cards. Players can do just that with the spellbinding Dragonpulse Magician and Dragonpit Magician by discarding Pendulum Monsters to target an opponent's Monster, Spell, or Trap card and destroy them. Additionally, the handy Pendulum Call Spell Card lets a player pick a perfect pair of Magician Pendulum Monsters, while protecting the Magician cards in their own Pendulum Zones.
This formidable Structure Deck even lets Duelists dabble in Fusion, Synchro, and Xyz Summoning and includes one of each kind of monster. Players will want to try their hand at Synchro Summoning Odd-Eyes Meteorburst Dragon or double down on Level 7 monsters to Xyz Summon Odd-Eyes Absolute Dragon in their next Duel.
This 43-card Deck has great synergy with the Clash of Rebellions and Dimension of Chaos booster sets, and it's easy on the holiday budget too at just $9.99 per Deck. It contains 38 Common Cards, 2 Ultra Rare Cards, 3 Super Rare Cards, 1 Dueling Guide, 1 Rulebook and 1 Deluxe Game Mat.