Pojo's Yu-Gi-Oh News <![if !vml]>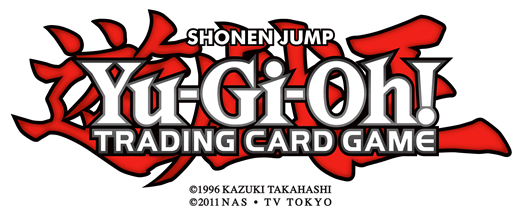 <![endif]>

KONAMI DIGITAL ENTERTAINMENT SIGNALS THE RETURN OF HERO-THEMED Yu-Gi-Oh! TRADING CARD GAME DECKS

IN THE NEW HERO STRIKE STRUCTURE DECK

El Segundo, CA (January 8, 2015) – Konami Digital Entertainment, Inc. (KONAMI) is bringing something old and something new to Duelists this winter with the return of familiar Elemental HERO themed Decks, which are now loaded with new cards. KONAMI's HERO Strike Structure Deck (MSRP $9.99) will be on hobby and retail shelves January 30th. Modeled after Jaden Yuki's Deck from the Yu-Gi-Oh! GX anime and manga series, the HERO Strike Structure Deck contains new cards with new ways to Summon them!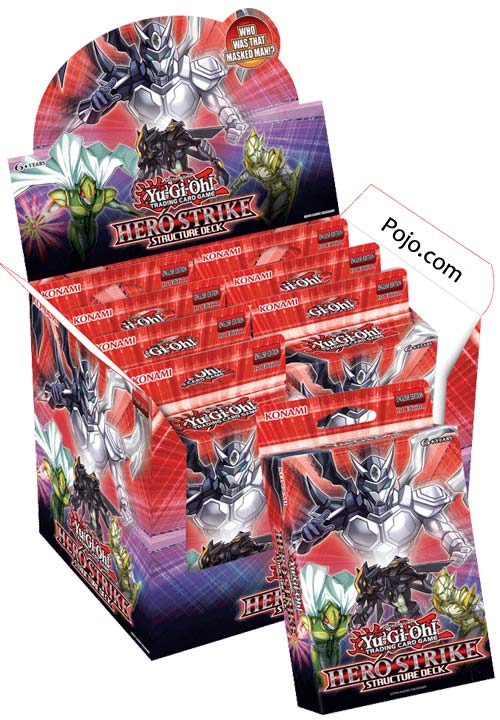 Elemental HERO Decks rely on the power of Fusion Summoning, allowing players to fuse monsters together with Spell Cards like Polymerization and Miracle Fusion to Summon Elemental HERO Fusion Monsters. Duelists will be on the edge of their seats anxious to implement the HERO Strike Structure Deck into Duels, armed with brand new Spell Cards like Form Change and Mask Change II that give monsters a new secret identity as a Masked HERO monster. As a special bonus, the HERO Strike Structure Deck also includes one new Ultra Rare Card and four new Super Rare Cards, bringing the total count to 45 Cards!
Whether players are old-time Yu-Gi-Oh! GX fans, or discovering the Elemental HERO strategy for the first time, they can now wield the power of these marvelous heroes to elevate their game.
The HERO Strike Structure Deck contains 40 Common Cards, 1 Ultra Rare Card, 4 Super Rare Cards, 1 Dueling Guide, 1 Rulebook and 1 Game Mat.