Pojo's Yu-Gi-Oh News <![if !vml]>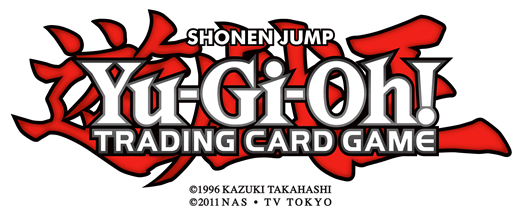 <![endif]>
KONAMI DIGITAL ENTERTAINMENT SETS FIRST 2015 DATE FOR TWICE YEARLY Yu-Gi-Oh! Day at OFFICIAL TOURNAMENT STORES
Program Designed to Celebrate
the Yu-Gi-Oh! Brand at Official Tournament Stores
El Segundo, Calif. (January 22, 2015) – Konami Digital Entertainment, Inc. (KONAMI), the manufacturer of the multiple world record-holding Yu-Gi-Oh! TRADING CARD GAME (TCG) is pleased to announce the dates of the upcoming biannual Yu-Gi-Oh! Day; on either Saturday, January 24, 2015 or Sunday, January 25, 2015, depending on the availability of the participating Official Tournament Store (OTS) locations. Yu-Gi-Oh! Day is a day for all fans to celebrate the Yu-Gi-Oh! brand with a special tournament at Official Tournament Stores in North and Latin America.
The first Yu-Gi-Oh! Day of 2015 is also designed to create synergy with the upcoming launch of the HERO Strike Structure Deck, by showcasing Jaden Yuki and his HERO Monsters on the event prizes! The HERO Strike Structure Deck, modeled after Jaden Yuki's Deck from the Yu-Gi-Oh! GX anime and manga series, releases nationwide on January 29 at Official Tournament Stores and January 30 at all other retailers.
For Duelists looking for an opportunity to play other Duelists at a local level, KONAMI has designed a day of fun and gameplay for the Yu-Gi-Oh! TCG crowd. These tournaments will utilize an Advanced Swiss format with no playoff cut. Each participating store hosting a Yu-Gi-Oh! Day will have great prizes for winning Duelists including a unique Yu-Gi-Oh! Day Game Mat featuring Jaden surrounded by many of his popular monsters, and an exclusive Yu-Gi-Oh! Day Super Rare Token Card. The entry fee to participate is $5 and each player will receive this amount in commensurate prizing (product given is up to the discretion of the participating OTS).
A detailed FAQ, list of locations and dates for Yu-Gi-Oh! Day can be found online at http://www.yugioh-card.com/en/events/ygoday/.
In keeping with the celebration of the Yu-Gi-Oh! brand, starting January 24 for a limited time Nintendo 3DS game players will be able to purchase Yu-Gi-Oh! ZEXAL World Duel Carnival in the Nintendo eShop on the Nintendo 3DS hand-held system for a discounted price of $12.99 in the U.S. For more information about the game, please visit http://www.yugioh-card.com/en/products/world_duel_carnival.html.
The HERO Strike Structure Deck contains 40 Common Cards, 1 Ultra Rare Card, 4 Super Rare Cards, 1 Dueling Guide, 1 Rulebook and 1 Game Mat.