Pojo's Yu-Gi-Oh News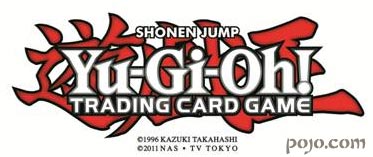 Yu-Gi-Oh! TRADING CARD GAME DUELIST ALLIANCE GETS A BOOST WITH DELUXE EDITION
Includes The New Challengers Cards
El Segundo, CA (September 9, 2014) – On the heels of the successful release of the Yu-Gi-Oh! TRADING CARD GAME Duelist Alliance booster set last month, Konami Digital Entertainment, Inc. (KONAMI) puts an additional polish on this already incredible set with the introduction of the Duelist Alliance Deluxe Edition. This set is loaded top to bottom with more foil cards than ever before.
The Duelist Alliance Deluxe Edition is jam packed with some unbelievable cards. Duelists will be thrilled to get their hands on cards for Shaddolls, Yang Zing, Superheavy Samurai, U.A. (Ultra Athletes), Lightsworn, Stellarknights, and more Pendulum Monsters! Not only will Duelists get two Ultra Rare versions of Common and/or Rare cards found in Duelist Alliance, but the Deluxe Edition also includes three of five Super Rare versions of preview cards from the upcoming November booster release, The New Challengers!
Each Duelist Alliance Deluxe Edition also comes with a helpful Beginner's Guide that features instructions on how to Pendulum Summon, the powerful new game mechanic for the Yu-Gi-Oh! TCG guaranteed to impact Duels like never before. For handy storage, the Deluxe Edition comes in a box featuring one of two fantastic designs – one featuring the radiant Lightsworn or the other the sinister Shaddolls!
The Duelist Alliance Deluxe Edition will be available nationwide on September 12th for an MSRP of $29.99 each.