Pojo's Yu-Gi-Oh News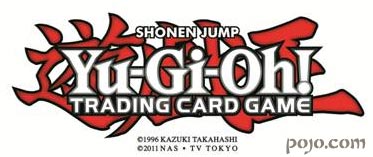 PLAYERS PREPARE TO POWER-UP WITH Yu-Gi-Oh! TRADING CARD GAME SUPER STARTER: SPACE-TIME SHOWDOWN
El Segundo, CA (June 12, 2014) – Konami Digital Entertainment, Inc. (KONAMI) heats up the summer with their latest release of the popular Yu-Gi-Oh! TRADING CARD GAME (TCG) Super Starter format when Super Starter: Space-Time Showdown arrives in stores nationwide July 11th.
Whether a player is just starting out, or is already a seasoned Duelist, they won't want to miss out on Super Starter: Space-Time Showdown, which delivers a 40-card pre-built Deck right out of the box so they can Duel with friends right away. Super Starter: Space-Time Showdown gives Duelists an exclusive first look at the newest game mechanic, Pendulum Monsters, an innovative new monster type that blurs the line between Monsters and Spells! Pendulum Monsters can be summoned as regular Monster cards to attack or defend, and can also be activated as Spell Cards in new Pendulum Zones to activate extra special abilities and allow Duelists to Pendulum Summon! Super Starter: Space-Time Showdown is the only product for Duelists to get their hands on these awesome new monsters before they're unleashed with the release of the upcoming August booster, Duelist Alliance.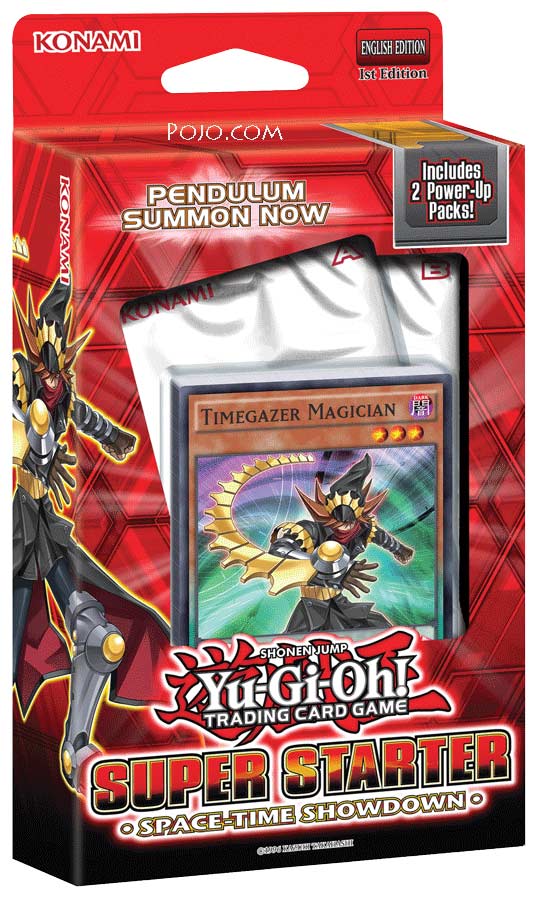 Once Duelists have mastered the Deck, they can then upgrade and further build-out their Decks with two randomized Power-Up Packs. Each Power-Up Pack truly packs a punch with five cards of a 15-card set, including two guaranteed Ultra Rare cards, Dark Hole and Odd-Eyes Dragon.
Each Super Starter: Space-Time Showdown will be available at an MSRP of $12.99 and contains:
38 Common cards
2 Super Rare cards
Beginner's Guide
Game Mat
2 Power-Up Packs each with 5 cards from a 15-card set.
Also releasing on July 11th is the Space-Time Showdown Power Box which lets players power-up their Decks even more! Not only does each Power Box contain a Super Starter: Space-Time Showdown, it also includes an extra, randomized Power-Up Pack and a high quality, rubber Game Mat showcasing the brand new playing field with its own Pendulum Zones. This entire box is a great value at $19.99 each.