Pojo's Yu-Gi-Oh News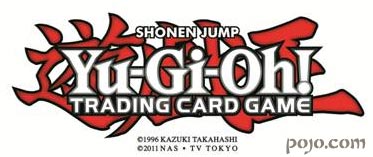 DUELISTS PREPARE TO DEFEND THE LIGHT WITH
THE Yu-Gi-Oh! TRADING CARD GAME REALM OF LIGHT STRUCTURE DECK
New Card to Make Its World Premiere
El Segundo, CA (May 27, 2014) – Duelists wanting to step-up their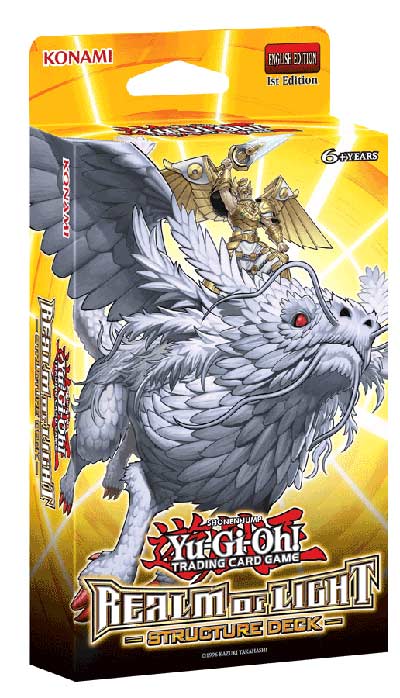 game and get one of the most popular Deck themes ever introduced will want to go to their local retailer next month when Konami Digital Entertainment, Inc. (KONAMI) launches the Yu-Gi-Oh! TRADING CARD GAME (TCG) Realm of Light Structure Deck. The Realm of Light Structure Deck will be available June 27th, at an MSRP of $9.99 per Deck.
Popular for a number of years among Yu-Gi-Oh! TCG enthusiasts, the Lightsworn theme takes center stage in Realm of Light. Lightsworn Monsters are blessed with incredible effects, high Attack/Defense, or both and this Structure Deck is loaded with the most powerful of the Lightsworn forces and allies from the Yu-Gi-Oh! GX era and beyond.
Duelists will certainly be impressed with the abundance of new content in Realm of Light, including a new Extra Deck monster and the world premiere of a new Spell card. Lightsworn has never had Extra Deck monsters before but now all that changes with the inclusion of an all-new Synchro Monster, Michael, the Arch-Lightsworn, which is capable of banishing any enemy card while refilling a player's Deck and Life Points. Realm of Light also includes two Lightsworn Tuner monsters and, last but not least, making its world debut is the Spell Card, Lightsworn Sanctuary! Lightsworn Sanctuary fixes a key vulnerability of Lightsworn Decks: the risk of getting the wrong cards in the Graveyard.
The Realm of Light Structure Deck contains:
37 Common cards
2 Super Rare cards
2 Ultra Rare cards