Pojo's Yu-Gi-Oh News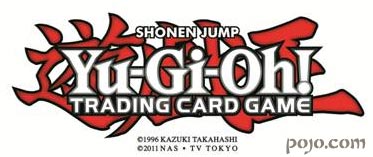 GO AHEAD AND BE A SHOW-OFF WITH THE Yu-Gi-Oh! TRADING CARD GAME DUELIST PORTFOLIO AND LEGENDARY CARD SLEEVES
El Segundo, CA (April 21, 2014) – With a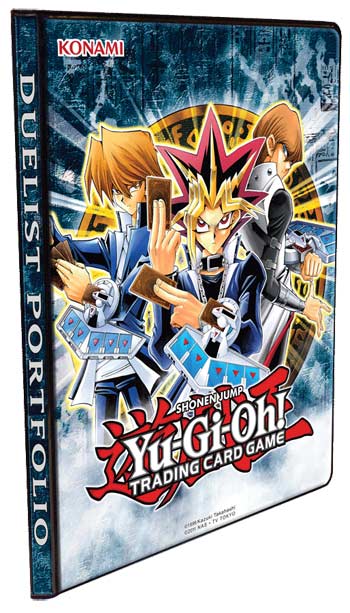 bountiful amount of Yu-Gi-Oh! TRADING CARD GAME (TCG) product releases so far this year, Duelists have been busy buying new cards and Dueling with their newfound treasures. Now Konami Digital Entertainment, Inc. (KONAMI) is offering two ideal accessories with updated features to help them show off and protect all these new cards.
With a new anti-slip feature, the 9-pocket Duelist Portfolio stars characters from the classic Yu-Gi-Oh! animated series on its cover: Yugi, Kaiba, and Joey. Available April 25th for an MSRP of $9.99, each Duelist Portfolio includes 10 double-sided pages with nine pockets per page – Duelists will have no excuses for not keeping their cards organized and perfectly displayed!
Additionally, on May 16th the Yu-Gi-Oh! Legendary Sleeves hit store shelves. Fan-favorite Yugi and his friends from the classic Yu-Gi-Oh! animated TV series return on these tournament-legal card sleeves. With an impressive 70-sleeves per pack it's an easy way to keep cherished cards safe and secure and, at an affordable MSRP of $4.99, Duelists will want to pick-up a few packs to have on hand as they continue to add to their Decks.