Pojo's Yu-Gi-Oh News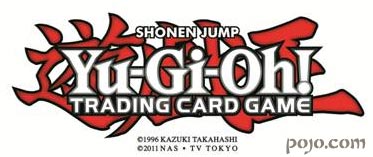 KONAMI SHINES THE SPOTLIGHT ON DRAGONS OF LEGEND WHERE THE Yu-Gi-Oh! TELEVISION SERIES CARDS ARE THE STARS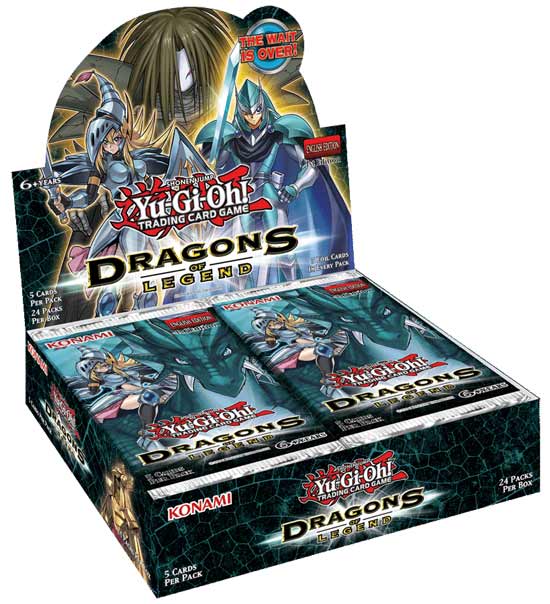 El Segundo, CA (April 17, 2014) – Eagerly anticipated by Yu-Gi-Oh! TRADING CARD GAME (TCG) fans nationwide, the Dragons of Legend booster set makes its long-awaited debut April 25th. Konami Digital Entertainment, Inc. (Konami) has delved deep into the Yu-Gi-Oh! television series archives to create a treasure trove of cards drawn from all four Yu-Gi-Oh! animated TV series, including some of the most popular and fan-requested cards that players have been longing for years.
The Yu-Gi-Oh! TCG Dragons of Legend includes dozens of brand new cards from the original Yu-Gi-Oh! TV series, Yu-Gi-Oh! GX, Yu-Gi-Oh! 5D's, and Yu-Gi-Oh! ZEXAL. Now Duelists can finally own cards associated with the Legendary Dragon Timaeus, such as the iconic Dark Magician Girl the Dragon Knight, Legendary Knight Timaeus and The Eye of Timaeus. Other cards that have been featured in the TV series but never made into actual cards – until now – include Guardian Dreadscythe, Kuribandit, Amulet Dragon, Legend of Heart, Berserker Soul, Guarded Treasure, and many, many more.
At an MSRP of $3.99, each five-card pack is guaranteed to contain four powerful Super Rare cards along with one Secret Rare – the perfect power-up for any Duelist's collection! The Dragons of Legend set contains 51 cards: 21 Secret Rare and 30 Super Rare cards.