Pojo's Yu-Gi-Oh News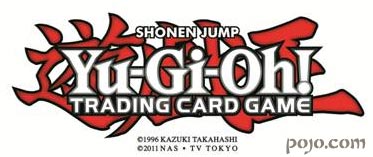 DUELISTS WILL REJOICE WHEN THE Yu-Gi-Oh! TRADING CARD GAME LEGACY OF THE VALIANT DELUXE EDITION
ARRIVES NEXT MONTH
El Segundo, CA (February 25, 2014) – On the heels of January's powerful release of the Yu-Gi-Oh! TRADING CARD GAME (TCG) Legacy of the Valiant booster set, Konami Digital Entertainment, Inc. (Konami) is excited to launch Legacy of the Valiant Deluxe Edition, a jam-packed product storming into stores March 7th. This Deluxe Edition gives Duelists a second chance to get their hands on the year's first set, Legacy of the Valiant, with powerful support cards for Chronomaly, Bujin, Monarch, Ghostrick, and Gravekeeper Decks.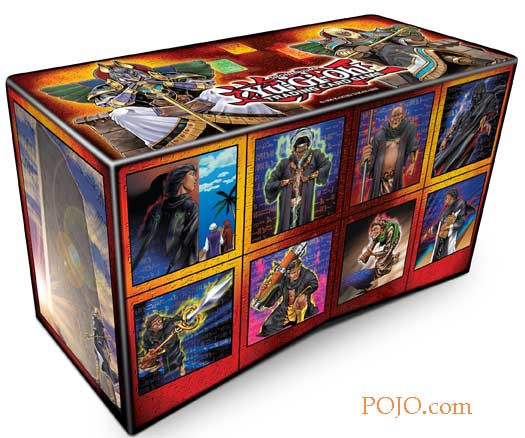 Each Legacy of the Valiant Deluxe Edition contains nine Booster Packs, plus foil versions of the Common and Rare cards Ghostrick Jackfrost and Sylvan Peaskeeper from Legacy of the Valiant, one pack of 50 promotional sleeves, a Beginner's Guide, and best of all one of two foil version preview cards from the upcoming Yu-Gi-Oh! TCG booster Primal Origin, either Sylvan Cherubsprout or Bujintervention, both legal to play on its release. Each Deluxe Edition also comes in one of two storage boxes, one featuring Evilswarms and the other, Gravekeepers. MSRP: $29.99 per box.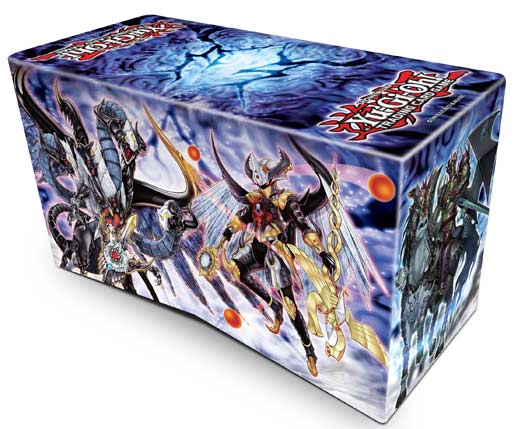 In Legacy of the Valiant Deluxe Edition, Duelists will appreciate the astonishing new game strategy that they can employ with Sylvans – which thrive off excavating other Sylvan monsters from a Deck to trigger their abilities. Excavating is the cool new game mechanic that lets Duelists play with cards from the top of their Deck as well as what's in their hand. When Special Summoned, Sylvan Cherubsprout lets a player choose either one or two cards to excavate from the top of their Deck. Where Sylvan Peaskeeper shines is with its ability to Special Summon a Level 4 or lower Plant-Type Monster in a player's Graveyard when excavated from their Deck. While it seems like the Sylvan strategy is all about getting lucky with the cards a player can excavate, it actually focuses on arranging the top cards of a Deck so they know exactly what they will draw every turn and exactly what that will excavate.