Pojo's Yu-Gi-Oh News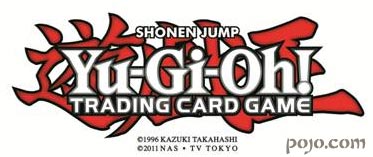 DUELISTS GET THEIR GEAR ON IN THE NEW
Yu-Gi-Oh! TRADING CARD GAME
GEARGIA RAMPAGE STRUCTURE DECK
El Segundo, CA (October 15, 2014) – Konami Digital Entertainment, Inc. (KONAMI) delivers a winning combination of celebrated cards and newfound versatility with the introduction of the Geargia Rampage Structure Deck.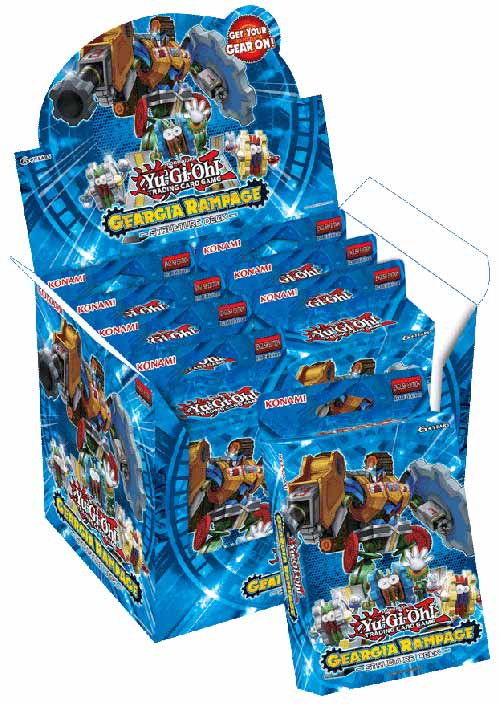 With a huge presence at August's Yu-Gi-Oh! TCG World Championship, Geargia Decks are a hot Deck theme for tournament savvy Duelists. Now, new Duelists nationwide can add the versatile Geargia cards to their hand and advanced Duelists can complete and bolster their existing Geargia Decks or other Machine-Type Decks when the Geargia Rampage Structure Deck hits store shelves this Friday, October 17th.
Geargia cards, whose strategy is based around teamwork, make up the core of this new Structure Deck. Players can use their Geargia monsters to Special Summon more Geargia monsters, or add them to their hand for free. Since Geargia monsters are Machine-Type, Duelists can pair them with other Machine monsters from other Decks to perform some explosive combinations. Additionally, Geargia strategies get another big boost with the introduction of three new monster cards including Geargiagear Gigant XG, a Geargia Xyz Monster that can shut down an opponent's cards during battle, and Geargiattacker, considered as the offense-minded counterpart to the extremely popular Geargiarmor.
The Geargia Rampage Structure Deck will be available for an MSRP of $9.99 per Deck. Each complete set contains:
38 Common cards
2 Ultra Rare cards
2 Super Rare cards
1 Dueling Guide
1 Game Mat