Pojo's Yu-Gi-Oh News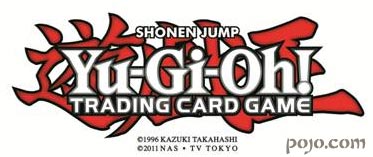 DUELISTS JOURNEY TO THE PAST WITH THE NEW
YGO! TRADING CARD GAME LEGENDARY COLLECTION 5D'S
El Segundo, CA (October 14, 2014) – Konami Digital Entertainment, Inc. (KONAMI) takes Yu-Gi-Oh! TRADING CARD GAME (TCG) Duelists on a supercharged journey when they trek to stores for Legendary Collection 5D's, the latest entry in the wildly popular Legendary Collection Series.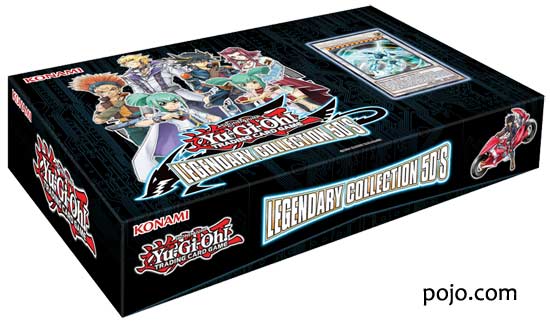 Featuring more than 250 of the most famous cards of the 5D's era, Legendary Collection 5D's gives Duelists an opportunity to shift their Dueling into high gear with the inclusion of five Mega-Packs! Totaling nine cards per pack, each Mega Pack delivers an abundance of cards, including one Secret Rare, one Ultra Rare, one Super Rare, one Rare, and five Common cards – that's three foil cards per pack, with five packs per box. Cards used by Yusei, Jack, Akiza, and Crow, plus other popular cards from this revolutionary era, make each box burst at the seams with playability.




Additionally, each Legendary Collection 5D's includes three brand new Ultra Rare cards previously seen only in the animated series, including Yusei's dynamic Stardust Flash Trap Card and Ultra Rare reprints of the two highest-demand Dragons of the 5D's era: Shooting Quasar Dragon and Black Rose Dragon. To complete this awesome collection, each box includes a double-sided, foldable hard-back Game Board with artwork highlighting the modern heroes on one side and fearsome monsters on the other. Legendary Collection 5D's will be available nationwide on October 24th for an MSRP of $29.99 each.