Pojo's Yu-Gi-Oh News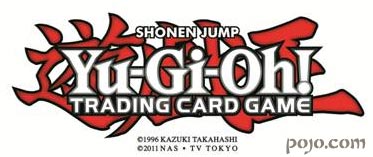 REINFORCEMENTS ARRIVE WITH THE Yu-Gi-Oh! TRADING CARD GAME WAR OF THE GIANTS: ROUND 2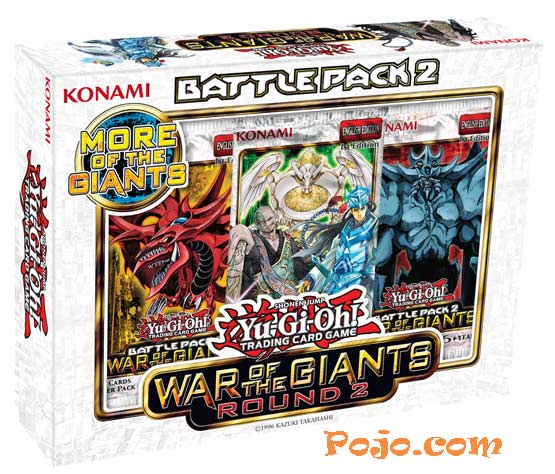 El Segundo, CA (January 20, 2014) – Kicking-off the New Year with a bang, Konami Digital Entertainment, Inc. (Konami) delivers with an explosive first release of 2014 with War of the Giants: Round 2 – available now.
With Battle Pack 2: War of the Giants halfway through its annual cycle, War of the Giants: Round 2 is a perfect refresher kit designed to expand Battle Packs into booster draft territory. With 45 cards designed for drafting, in addition to one collector's card, this kit is ready-to-play right out of the box. Use all 45 cards to create your own unique Deck, just from the packs that you get in War of the Giants: Round 2.
The (non-draftable) collector's cards are in high demand so Duelists have been begging to have these compelling, tournament-level cards re-released. Because this collector's card is not involved in the draft process, Duelist's can add it right into their collection.

War of the Giants: Round 2 is a fantastic value as each box contains six packs of Battle Pack 2, plus a new 16-card pack containing one of five Ultra Rare collector's card such as the royal Fog King, High Priestess of Prophecy and Dragunity Knight Vajrayana or the monstrous Safe Zone and Number 11: Big Eye, six Super Rare cards and nine Common cards all for only MSRP: $19.99.