Pojo's Yu-Gi-Oh News
<![if !vml]>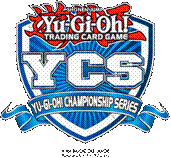 <![endif]>
DENNY YU AND STEVE ZEPEDA BEAT THE HOUSE AT
Yu-Gi-Oh! CHAMPIONSHIP SERIES LAS VEGAS
El Segundo, CA (April 17, 2014) – The Yu-Gi-Oh! CHAMPIONSHIP SERIES (YCS), presented by Konami Digital Entertainment, Inc. (KONAMI), dropped into Las Vegas this past weekend. This premier competitive series drew hundreds of players from across Nevada, California and the Western part of America who competed against some of the best Yu-Gi-Oh! TRADING CARD GAME (TCG) Duelists in the game.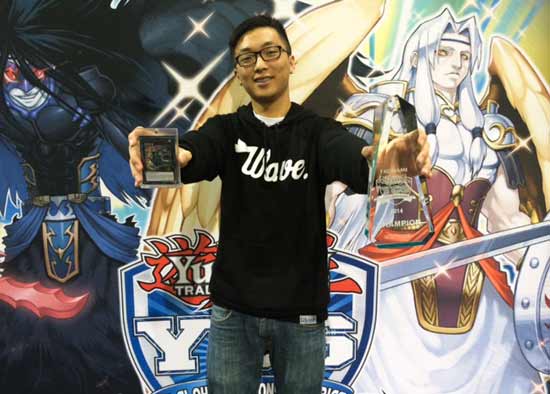 After two days of fast and furious play, it was Denny Yu and Steve Zepeda who out-played their peers in the Main Event and Dragon Duel, respectively, earning them the honor of triumphantly raising their trophies and prizes in front of their fellow Duelists.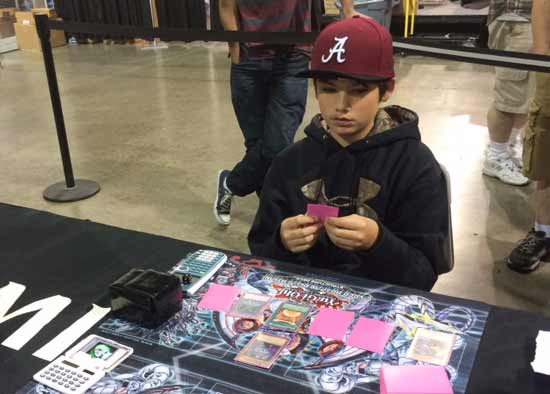 Over the weekend, the Cashman Center was bursting at the seams with Duelists busy preparing their Decks and developing strategies and play patterns. KONAMI presented the challengers a twist to the weekend's activities, with the Top 16 Duelists drafting their Decks from the War of the Giants – Round 2 set. As the Championship progressed, all eyes turned toward the Final Round that paired Elk Grove, California's Yu and Brandon Wigley from Fayetteville, Georgia. Playing with his drafted War of the Giants – Round 2 Deck, Yu was certain that it, and his strategy, would take him all the way. Just as assured was Wigley as he also turned toward his drafted War of the Giants – Round 2 Deck during this all-or-nothing round. When the final card was played, it was Yu that proved to be the better of the duo and emerged victorious as the new YCS Las Vegas
Champion!
In addition to the title of Champion, the winners also earned an amazing set of prizes that included an Ultra Rare Number 106: Giant Hand YCS Prize Card, an exclusive YCS Top Cut Mat, an invitation to their 2014 World Championship Qualifier tournament
and much more!
Another fantastic pairing of skill and Yu-Gi-Oh! TCG expertise came as Zepeda and Cody Rister Dueled it out during the YCS Las Vegas Dragon Duel Championship. This event gives Duelists born in 2001 or later, the opportunity to shine and play hard against their peers. Zepeda got the job done with his Bujin Deck trumping Rister's Battlin' Boxer Deck to earn the prestigious title of Dragon Duel Champion.
For more information on KONAMI or the Yu-Gi-Oh! CHAMPIONSHIP SERIES, please visit www.yugioh-card.com or call 310-220-8630.