Pojo's Yu-Gi-Oh News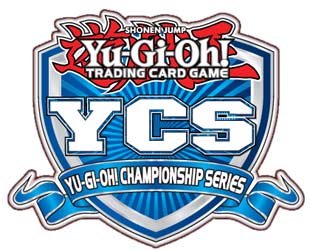 BILLY BRAKE ACHIEVES THE TOP SPOT AT THE Yu-Gi-Oh! CHAMPIONSHIP SERIES IN DALLAS
El Segundo, CA (October 7, 2014) – The Arlington Convention Center was buzzing with energy and competitive spirit at this past weekend's Yu-Gi-Oh! CHAMPIONSHIP SERIES (YCS) event. By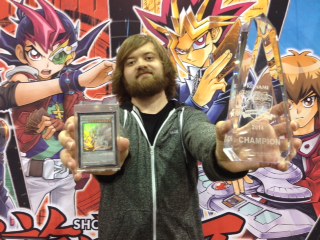 Sunday's end, it was Billy Brake and Dragon Duel Winner Tyler Hanson, who set themselves apart to be crowned Champions of the premier-level Yu-Gi-Oh! TRADING CARD GAME (TCG) event, presented by Konami Digital Entertainment, Inc. (KONAMI).
With hopes the odds would be in their favor and confidence levels building, Duelists from across the Southwestern United States gathered Saturday morning, anxiously awaiting the start of the First Round. Brake, from Sachse, TX and Dragon Duel winner Tyler Hanson, Benbrook, TX evaluated their Decks and readied themselves for the intense head-to-head Dueling that lay ahead.
Brake went into Sunday's Top 16 Draft confidently with his first-rate Control Deck. After 3 Rounds of Single Elimination with their newly-drafted Decks from Battle Pack 3: Monster League, it came down to an exciting match-up against Senabi Kheireddine from St. Leonard, Quebec, Ontario. In the end, the combination of precise play and smart risk-taking helped Brake earn the title of YCS Dallas Champion.
In addition to the title of YCS Dallas Champion, Brake will also return home with a stellar set of prizes that included an Ultra Rare YCS Ascension Sky Dragon Prize Card, an exclusive YCS Top Cut Game Mat, an invitation to the 2015 World Championship Qualifier tournament and much more!
In the Dragon Duel, an event for Duelists born in 2002 or later, Hanson faced Aiden Tiemann, armed with their Koa'ki Fire Fists and Machina Geargia Decks respectively, and used his dexterity to outplay his challenger and be named YCS Dallas Dragon Duel Champion and take home the Dragon Duel Champion trophy!