Pojo's Yu-Gi-Oh News
<![if !vml]>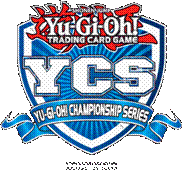 <![endif]>
PREPARE FOR THE FINAL DUEL WITH THE Yu-Gi-Oh! TRADING CARD GAME HIDDEN ARSENAL 7 BOOSTER SET
El Segundo, CA (April 18, 2013) – Battle lines have been drawn and the monsters are preparing to face off in Konami Digital Entertainment, Inc.'s (Konami) latest Yu-Gi-Oh! TRADING CARD GAME all-foil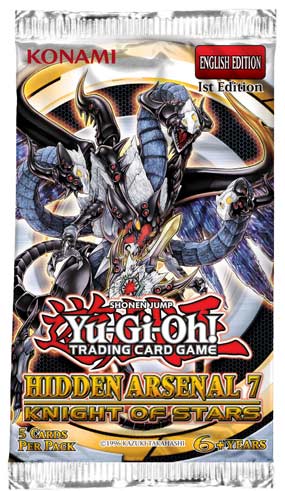 booster set release, Hidden Arsenal 7: Knight of Stars. Hidden Arsenal 7: Knight of Stars ($3.99 MSRP) features a five-card all foil pack and is available April 26 at retail and hobby shops nationwide.
This penultimate booster set prepares Duelists for Hidden Arsenal's climactic final battle between light and darkness! Both sides are bringing their mightiest monsters to the conflict, as the star-spawned Constellars face off against the sinister Evilswarms – who have infested and corrupted the most famous Hidden Arsenal monsters of the past three years. These cards were previously only available to Duelists in-store via the Duel Terminal arcade-style machines.
Gem-Knights, Gishki, Gusto, and Laval monsters are also bringing out their biggest creations yet, plus new Spell and Trap Cards to give them an edge against the Constellar and Evilswarm powerhouses. As an extra bonus, Hidden Arsenal 7: Knight of Stars contains 10 new cards from the latest Yu-Gi-Oh! ZEXAL animated series, not found anywhere else!
At 70 cards in total, Hidden Arsenal 7 is the largest Hidden Arsenal set to date, with 24 Secret Rares (one per pack) and 46 Super Rares (four per pack).