Pojo's Yu-Gi-Oh News
<![if !vml]>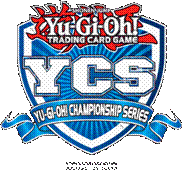 <![endif]>
KONAMI DIGITAL ENTERTAINMENT'S 100TH Yu-Gi-Oh! CHAMPIONSHIP SERIES EVENT SHATTERS WORLD RECORD FOR LARGEST TRADING CARD GAME TOURNAMENT
Long Beach, CA Event Had 4,364 Participants;
More than 2,137 than Previous Record Holder
El Segundo, CA (March 26, 2013) – With its far-reaching mass appeal, strategic game play, and social bonding attributes, Konami Digital Entertainment, Inc.'s (KONAMI) Yu-Gi-Oh! TRADING CARD GAME (TCG) continues to capture world records. Previously named the World's Best-Selling Trading Card Game of all time in 2011 with more than 25 billion cards sold, the Yu-Gi-Oh! TCG once again earned top honors by the record-keepers, receiving a GUINNESS WORLD RECORDS« title for holding the world's Largest trading card game tournament. Konami's record-setting tournament involved 4,364 participants, effectively crushing the previous record by 2,137 entrants!
"This record for the largest trading card game tournament further shows the massive appeal of the Yu-Gi-Oh! TRADING CARD GAME not only in the United States but around the globe," commented Tomoyuki Tsuboi, President of Konami Digital Entertainment, Inc. "We are honored that the Yu-Gi-Oh! TRADING CARD GAME continues to grow and maintain the top positions in GUINNESS WORLD RECORDS. We look forward to strengthening our position as the best-selling trading card game of all time and breaking additional attendance records for our organized play events in the future!"
On March 24-25, 2012 KONAMI held the 100th Yu-Gi-Oh! Championship Series (YCS) at the Long Beach Convention Center (Long Beach, CA) with an estimated 3,000 players expected to battle for the top prize. The event was held to commemorate the 100th premier level Yu-Gi-Oh! Championship Series Tournament in the World since the game's inception in 2002. However, during pre-registration, there were already more than 2,000 participants entered, thus giving credence to the thought "a world record could be looming." With the registration completed and game play set to commence, it was determined there would be a need to utilize an adjacent convention hall to accommodate the thousands of players vying for the championship and the glory that accompanies winning the 100th YCS.