Pojo's Yu-Gi-Oh News
<![if !vml]>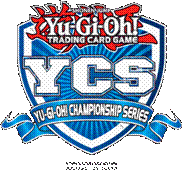 <![endif]>
TRAVIS SMITH CROWNED KING OF GAMES AT Yu-Gi-Oh! CHAMPIONSHIP SERIES IN MIAMI, FLORIDA
El Segundo, CA (February 19, 2013) – Top Duelists from all over the Southeastern States and Atlantic Coast of the U.S. swarmed into Miami, Florida this past weekend to participate in the first Yu-Gi-Oh! CHAMPIONSHIP SERIES (YCS) of 2013, the premier-level Yu-Gi-Oh! TRADING CARD GAME (TCG) event from Konami Digital Entertainment, Inc. (Konami).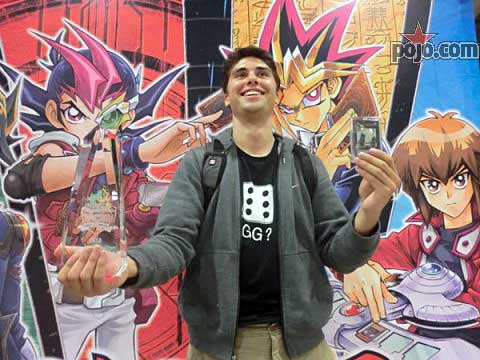 The Miami Airport Convention Center was bursting with energy from Saturday morning until early Sunday evening as Duelists went card to card with each other round after round. Finally, the action came to a finish and only two Duelists remained standing Sunday afternoon but it was Travis Smith from Miami, Florida that ultimately raised the Champion's trophy.

Sitting mere inches from each other, the two best Yu-Gi-Oh! TCG Duelists stayed true to their game strategy as they battled for the top spot. Finally, Smith played the right mix of cards to best Tampa, Florida's very skilled Elijah Gersten in the winner-take-all match-up!

Smith proved that his Wind-Up Deck would lead him to the YCS trophy, while Gersten, with his own Wind-Up Deck wasn't so lucky. Both players showed true class and sportsmanship well into the Final Round, but a few stellar plays by Smith whipped the crowd into a frenzy and to a swift conclusion and the naming of a new YCS Champion – Smith!

In addition to the title of Champion, the winners also earned an amazing set of prizes that included an Ultra Rare Digvorzhak, King of Heavy Industry YCS Prize Card, an exclusive YCS Top Cut Mat, an invitation to the 2013 World Championship Qualifier tournament and much more!

Additionally, on Saturday, the Dragon Duel winner (for Duelists born 2000 or later) Ben Leverett expertly out-played his Yu-Gi-Oh! TCG peers to earn a special Dragon Duel Champion's Medal, a 2013 Regional Game Mat, a Regional Deck Box and an invitation to his region's 2013 Dragon Duel World Championship Qualifier. There, he can earn an invitation to the Dragon Duel World Championship to be played at the Yu-Gi-Oh! World Championship August 10-11 in Las, Vegas, Nevada. On Sunday, David Munoz earned the same high honors.