Pojo's Yu-Gi-Oh News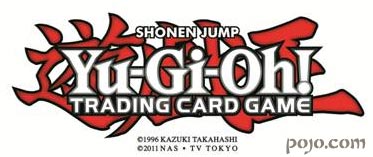 Yu-Gi-Oh! TRADING CARD GAME
UNLEASHES FOIL XYZ MONSTERS IN NEW NUMBER HUNTERS PACK
It's the Biggest Surge of New Xyz Monsters Ever!
El Segundo, CA (July 22, 2013) – It's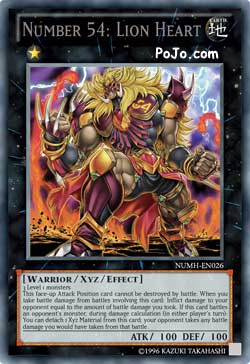 been almost two years since the anti-matter Xyz Monsters arrived in our universe through a black hole – and immediately took over the Yu-Gi-Oh! TRADING CARD GAME! It began with 2011's Generation Force booster set giving Duelists everywhere a chance to collect Xyz Monsters and add them to their Decks.
Duelists will be excited to get their hands on the Number Hunters booster packs, which are available now. Just like Yuma, Astral, and the rest of the gang, Yu-Gi-Oh! TRADING CARD GAME (TCG) Duelists can now chase after some never-before-released Number Xyz Monster cards for their Extra Deck. This new pack by Konami Digital Entertainment, Inc. (Konami) is a 60-card, all-foil set, including 25 fresh Xyz Monsters.
There are plenty of cards that will support new themes and Decks for competitive play. Introduced in the Lord of the Tachyon Galaxy booster set, Chaos Xyz Monsters become a legitimate force on the Yu-Gi-Oh! TCG tournament scene with the arrival of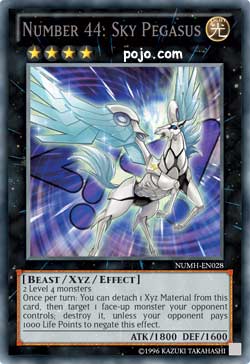 a whole army of cards in Number Hunters. Duelists can go on the hunt for cards like Number 44: Sky Pegasus, Number 54: Lion Heart, and Number 74: Master of Blades in Number Hunters. These cards also play well with other Yu-Gi-Oh! TCG products.
Cards like Rank-Up-Magic Barian's Force (from Lord of the Tachyon Galaxy) when combined with cards in Number Hunters can create an explosive combination. When Rank-Up-Magic Barian's Force is used with Coach King Giantrainer, the monster upgrades to CXyz Coach Lord Ultimatrainer, which has a formidable 3800 ATK and can't be targeted by card effects, and Duelists don't have to skip the Battle Phase to use its abilities!

In addition to new themes, Number Hunters contains cards to build new Decks or improve current Decks allowing for fun and interesting Decks like Chronomaly monsters, Gimmick Puppets, and Heroic Challengers. These additional Decks create an amazing and diversified play environment.
Number Hunters contains 60 foil cards (20 Ultra Rare cards and 40 Super Rare cards):
25 new Xyz Monsters
14 new Effect Monsters from Yu-Gi-Oh! ZEXAL
6 new Spell/Trap Cards from the ZEXAL era
5 new, non-ZEXAL cards, including some famous cards from the earliest days of the original TV series
10 previously-released ZEXAL cards, reprinted as foil cards for the first time ever
Each 5-card pack (MSRP $3.99) comes with 4 Super Rare cards and 1 Ultra Rare card.