Pojo's Yu-Gi-Oh News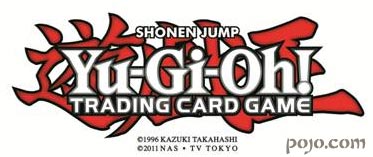 KONAMI DIGITAL ENTERTAINMENT LAUNCHING Yu-Gi-Oh! Day at OFFICIAL TOURNAMENT STORES & Yu-Gi-Oh! Demo Day at Select OFFICIAL TOURNAMENT STORES
New Programs Designed to Create More Exciting Events at Official Tournament Stores
El Segundo, CA (July 16, 2013) – Konami Digital Entertainment, Inc. (Konami), the manufacturer of the multiple world record-holding Yu-Gi-Oh! TRADING CARD GAME (TCG), is pleased to announce today the launch of the upcoming Yu-Gi-Oh! Day and Demo Day. These two new programs are designed to bring more exciting and robust events to Official Tournament Stores (OTS). Both programs will give players a chance to win an exclusive game mat.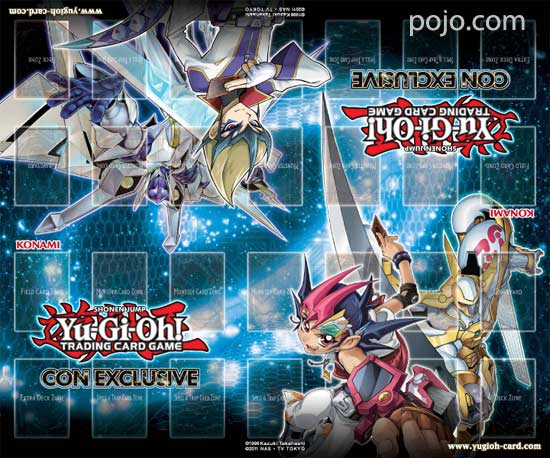 For those looking for some advanced gameplay, Konami has designed an entire day of fun and gameplay for the more seasoned Yu-Gi-Oh! TCG crowd. Each participating location will be able to host Yu-Gi-Oh! Day where the winning Duelist will receive a unique Yu-Gi-Oh! TCG Day gamemat. The tournament will utilize an Advanced Swiss format with no playoff cut. The entry fee to participate is $5 and each player will receive participation packs equal to the entry fee.
Held at select OTS throughout North and Latin America, the Yu-Gi-Oh! Demo Day is designed to give new and novice Duelists a safe and inviting place to learn how to play with others who are also new to the game. Parents are also encouraged to participate in the fun and to see what the Yu-Gi-Oh! Community has to offer. These select Official Tournament Stores will have staff on-site to conduct Yu-Gi-Oh! TRADING CARD GAME demonstrations for new Duelists. The first official Demo Day will be held July 27th at these select OTS locations.
To support the program, Konami will send to these select OTS that have met certain criteria and is interested in participating, a demo kit, a Duelist League kit and step-by-step instructions to facilitate the Demo Day in their stores. Most importantly, these OTS in the program will be listed on Konami's website.
"We created Yu-Gi-Oh! Days and Demo Days to provide new and exciting opportunities for Yu-Gi-Oh! TCG players," elaborated Yumi Hoashi, Vice President of Card Business for Konami Digital Entertainment, Inc. "Demo Days will introduce the game to new players and introduce them to Yu-Gi-Oh! Organized Play in a casual atmosphere. And, the Yu-Gi-Oh! Day is really a great way for seasoned Yu-Gi-Oh! TCG players to Duel with their peers and pass along their experiences to the younger players."
Official Tournament Stores looking to participate in the Yu-Gi-Oh! Day and Demo Day must contact their Konami representative at us-opsupport@konami.com.