Pojo's Yu-Gi-Oh News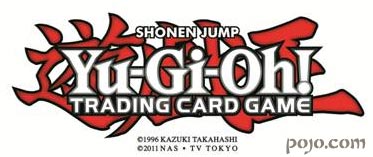 KONAMI DIGITAL ENTERTAINMENT TAKES THE Yu-Gi-Oh! TRADING CARD GAME TO ALL NEW HEIGHTS WITH
SUPER STARTER: V FOR VICTORY
El Segundo, CA (May 22, 2013) – Boasting a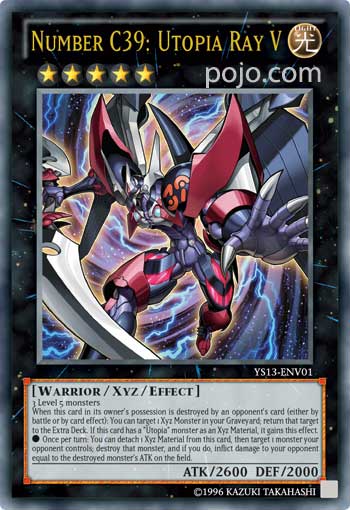 new configuration, Konami Digital Entertainment, Inc.'s (Konami) 2013 Yu-Gi-Oh! TRADING CARD GAME (TCG) Super Starter: V for Victory is a 40-card Deck loaded with Yuma's favorite cards, with the added bonus and fun of two Xyz Monsters cards and two Power-Up Packs. Learn how to Duel with your friends, then when you've mastered your Deck, customize it with cards from the two Power-Up Packs! The road to becoming the next Dueling champion starts here! Super Starter: V for Victory, MSRP $12.99, will hit store shelves June 14.
Each Power-Up Pack in the Super Starter: V for Victory, comes with five of a 15-card set, with a guaranteed copy of Number C39: Utopia Ray V and Rank-Up-Magic Limited Barian's Force. Both of these represent Yuma's most powerful cards to date. Additionally, there are five new cards in the Super Starter and seven new cards in the Power-Up Pack set. Duelists can combine their customized Deck with cards from Lord of the Tachyon Galaxy to further upgrade their Deck, producing even more exciting card combos!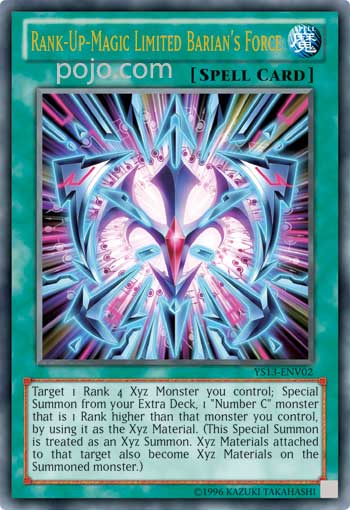 Whether a player is just starting out, or already a seasoned Duelist, the Super Starter: V for Victory has everything needed to Xyz Summon fearsome monsters and overcome foes. All of these cards are fully compatible with all other Yu-Gi-Oh! cards.
Each Starter Deck contains: 40 Common Cards, 1 Ultra Rare Card, 1 Super Rare Card, 1 Beginner's Guide, 1 Game Mat and 2 Power-Up Packs each with 5 cards from a 15-card set.