Pojo's Yu-Gi-Oh News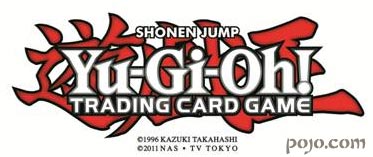 DUELIST WILL BREAK DOWN BARRIERS WITH THE
Yu-Gi-Oh! TRADING CARD GAME
LORD OF THE TACHYON GALAXY BOOSTER SET
Official Tournament Stores to Host Sneak Peek Events
May 11th and/or May 12th
El Segundo, CA (April 30, 2013) – Boom! Bang! Bam! The latest Yu-Gi-Oh! TRADING CARD GAME booster set, Lord of the Tachyon Galaxy, from Konami Digital Entertainment, Inc. (Konami) breaks all barriers and introduces Number monsters that go beyond the 100 limit! Lord of the Tachyon Galaxy ($3.99 MSRP per 9-card pack) is smashing its way to store shelves and will be available for Duelists on May 17! For those Duelists who can't wait to play the new core booster set, Official Tournament Stores will hold special Sneak Peek events on May 11th and/or May 12th.
Surpassing previous Xyz Monsters was not enough – the new Mecha Phantom Beasts make it easier to Xyz Summon high-Ranking monsters! But Mecha Phantom Beasts aren't the only monsters in the skies, though. Harpies have been a favorite of Duelists since they first appeared in 2002, and now they're finally getting new monsters in this set, including their very own Xyz Monster!
Lord of the Tachyon Galaxy is also chock full of brand new cards for popular decks like Fire Fists, Mermails, Prophecy, Madolche, Noble Knights, Constellars, Evilswarm, Dragons, and Fire Kings. Plus the new Rank-Up-Magic card gives a new way to upgrade Xyz Monsters. Duelists and the Yu-Gi-Oh! TRADING CARD GAME will never be the same again!
100-card complete set:
48 Common Cards
20 Rare Cards
14 Super Rare Cards
10 Ultra Rare Cards
8 Secret Rare Cards