Pojo's Yu-Gi-Oh News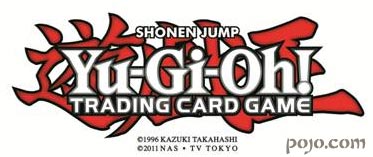 DUELISTS CAN INFUSE THEIR DECKS WITH THE STRENGTH OF THE VERY LAND ITSELF WITH THE Yu-Gi-Oh! TRADING CARD GAME LEGACY OF THE VALIANT BOOSTER SET
El Segundo, CA (December 4, 2013) – The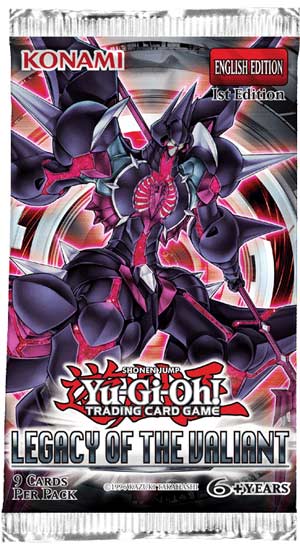 latest Yu-Gi-Oh! TRADING CARD GAME booster set, Legacy of the Valiant, from Konami Digital Entertainment, Inc. (Konami), introduces a handful of brand new themes – including a highly anticipated new Plant theme. Duelists will be rushing to find the Legacy of the Valiant (MSRP $3.99 per 9-card pack) at retail stores nationwide on January 24th to unearth these brand new game mechanics. Duelists that want a taste of the set prior to the official release date can participate in the Sneak Peek event taking place January 18th and/or 19th.
Legacy of the Valiant will allow Duelists to excavate new strategies from the tombs of ancient kings, with the biggest batch of Gravekeeper cards since 2010's Structure Deck Marik. Legacy of the Valiant also has plenty of new Monarch cards, following their re-introduction in Shadow Specters, with a Ghost Rare version of the brand new Mobius the Mega Monarch!
Duelists will be excited to grab a hold of an Evilswarm Exciton Knight card – a Xyz monster – that has the ability to destroy every other card on the field and can be played in any Deck. If trap cards are your thing, then Shared Ride is right up your alley – as it allows you to draw cards when your opponent adds cards from their Deck or Graveyard to their hand. Legacy of the Valiant also has support for Bujin and Ghostrick cards plus additional cards from the Yu-Gi-Oh! ZEXAL animated series.
100-card complete set:
48 Common Cards
20 Rare Cards
14 Super Rare Cards
10 Ultra Rare Cards
8 Secret Rare Cards