Pojo's Yu-Gi-Oh News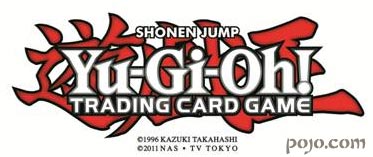 KONAMI HELPS SHOPPERS FULFILL WISHES WITH A VERY MERRY SELECTION OF Yu-Gi-Oh! PRODUCTS
El Segundo, CA (November 6, 2013) – Holiday shoppers looking to find the perfect gift for their budding or seasoned Duelist need look no further than the trading card game aisle this holiday season. Konami Digital Entertainment, Inc. (Konami), the makers of the best-selling Yu-Gi-Oh! TRADING CARD GAME (TCG), has gifts that will satisfy just about every budget and delight all Yu-Gi-Oh! fans.
First, for the Yu-Gi-Oh! TCG diehard, Legendary Collection 4: Joey's World is the ultimate gift as it contains nearly 300 cards drawn from the Duelist Kingdom, Battle City and Waking the Dragons storylines. Filled with five Mega-Packs, each containing nine cards, it also offers a special feature as each pack contains one Secret Rare, one Ultra Rare, one Super Rare, one Rare, and five Common cards! And as if that isn't enough to satisfy every Duelist's appetite for cards, Legendary Collection 4: Joey's World also includes, for the first time, six Token cards in their foil versions. Joey's beloved Sheep Tokens receive the foil treatment while Lamb Tokens make their TCG debut. To round out this release, Legendary Collection 4: Joey's World includes a double-sided Gameboard. The collapsible Gameboard folds into fourths for easy carrying, and features newly-drawn artwork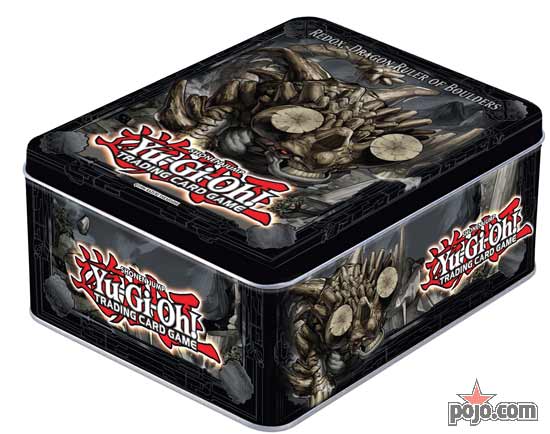 of the adventurous teen Joey on one side and a captivating Phoenix Formation image on the other. Legendary Collection 4: Joey's World is available at an MSRP of $29.99.

A super gift for both enthusiasts and new players are the Yu-Gi-Oh! Trading Card Game Collectible Tins. Offering five booster packs plus five foil variant cards, the Tempest, Dragon Ruler of Storms and Redox, Dragon Ruler of Boulders will make quite an impression. These two unique tins will be available for MSRP $19.99 on November 22nd just in time to kick off the holiday shopping season.

Want to introduce somebody to the Yu-Gi-Oh! TCG?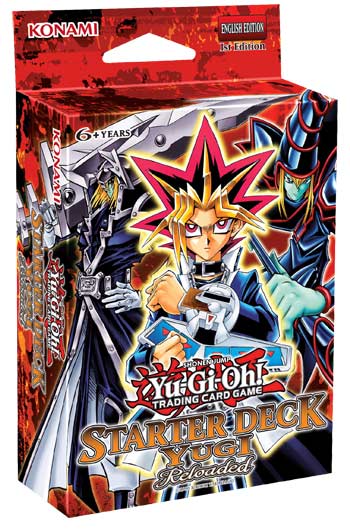 Then Konami delivers with Starter Deck Yugi – Reloaded and Starter Deck Kaiba – Reloaded. Featuring the original Dueling Legends, each 50-card Deck features that character's favorite cards and is tuned to provide easy learning of the Yu-Gi-Oh! TRADING CARD GAME. Fans will love roleplaying and Dueling with their hero's Deck just like on TV. These Starter Decks were designed to be evenly matched and provide a fun and entertaining jumping-off point for new Duelists. With the ongoing popularity of the original TV series, fans with fond nostalgia have been asking for a modern revamp and their cries have been heard with the Starter Deck Yugi – Reloaded and Starter Deck Kaiba – Reloaded, MSRP $9.99 each, available as of December 6th.
Need just a little something for that hard-to-buy-for Yu-Gi-Oh TCG player? Then look to the latest booster pack to complete your gift giving. The Shadow Specters Special Edition is not only a must-have for players of all skill levels but is also a great value combining three packs of the latest Yu‐Gi‐Oh! TRADING CARD GAME Shadow Specters with one of two variant cards and a special foil card sure to make a lucky Duelist's day. Available December 13th for MSRP $9.99.
With all these new cards being unwrapped,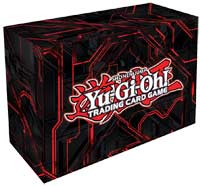 players will want to protect them and the ZEXAL Red Double Deck Case provides plenty of storage. Each Double Deck Case features a magnetic closure and contains two removable trays and two index boards all for MSRP $7.99.
Duelists can tune in every Saturday morning for the all-new Yu-Gi-Oh! ZEXAL animated series and classic Yu-Gi-Oh! episodes on Vortexx on The CW in the United States. In addition, Yu-Gi-Oh! ZEXAL airs twice on Sundays on Nicktoons. In Canada, Duelists can watch episodes of Yu-Gi-Oh! ZEXAL every Friday and Saturday on YTV!