Pojo's Yu-Gi-Oh News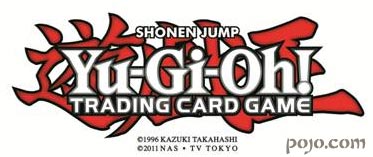 UNWEILDING WRATH OF THE DRAGONS COMMAND ATTENTION IN Yu-Gi-Oh! TRADING CARD GAME COLLECTIBLE TINS
El Segundo, CA (November 13, 2013) – Just in time for the busy holiday shopping season, Konami Digital Entertainment, Inc. (Konami), the maker of the global sensation, the Yu-Gi-Oh! TRADING CARD GAME (TCG), is set to release two more Collectible Tins on November 22nd, completing the four Dragon Rulers Collection. The Redox, Dragon Ruler of Boulders Collectible Tin and the Tempest, Ruler of Storms Collectible Tin will deliver plenty of holiday cheer to Yu-Gi-Oh! fans nationwide. Offering five booster packs, plus five foil variant cards, these tins are a terrific value and are perfect for new players or for the seasoned veteran looking to fill out their collection.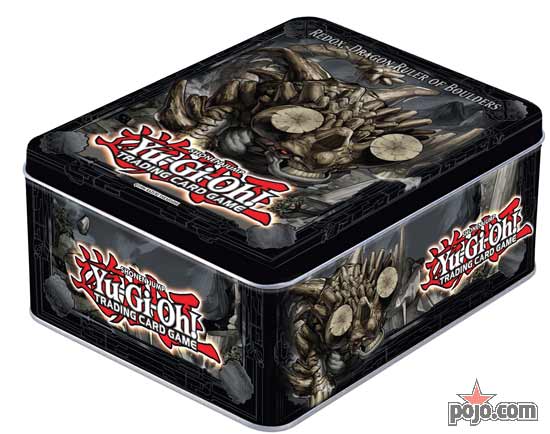 Redox, Dragon Ruler of Boulders will bowl over just about any enthusiast with cards such as the Super Rare Diamond Dire Wolf, Spellbook of the Master and, previously only available as a promo card, Number 88: Gimmick Puppet of Leo. Lending its name to the tin and to the lid's impressive embossed artwork is the sought-after Secret Rare Redox, Dragon Ruler of Boulders, ready to show off its many effects.
Tempest, Dragon Ruler of Storms rounds out the 2013 Collectible Tin selection. Duelists will be thrilled with the super powers of Gear Gigant X, the formidable Number 50: Blackship of Corn, formally only a promo card, and Thunder Sea Horse. Bolstered by this tin's namesake, the Secret Rare Tempest, Dragon Ruler of Storms, it is packed with an electrifying mix of cards sure to land a one-two punch on any opponent.
Players will be excited to get a Super Rare copy of the Spell Card, Rank-Up Magic: Barian's Force in either tin version. Barian's Force super-enhances Xyz monsters and can be used in any Deck type. Each tin also contains two Cosmo Blazer booster packs, two Lord of the Tachyon Galaxy booster packs, one booster pack from the Number Hunters series, plus four Super Rare Cards and one Secret Rare Card, all for an MSRP of only $19.99 each.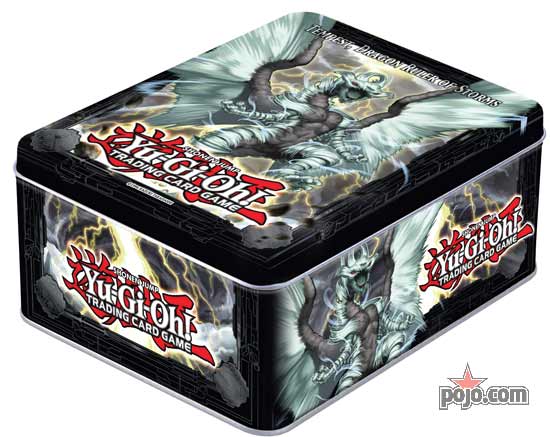 Duelists can tune in every Saturday morning for the all-new Yu-Gi-Oh! ZEXAL animated series and classic Yu-Gi-Oh! episodes on Vortexx on The CW in the United States. In addition, Yu-Gi-Oh! ZEXAL airs twice on Sundays on Nicktoons. In Canada, Duelists can watch episodes of Yu-Gi-Oh! ZEXAL every Friday and Saturday on YTV!