Pojo's Yu-Gi-Oh News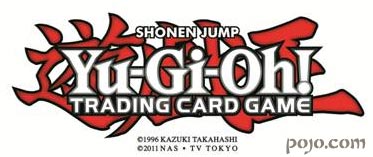 SHADOW SPECTERS Yu-Gi-Oh! TRADING CARD GAME BOOSTER SET HIGHLIGHTS GHOULS, VAMPIRES & GOBLINS
El Segundo, CA (October 30, 2013) – Trick-or-Treating will last through the entire holiday season, thanks to the ghosts and ghouls in the year's final booster set: Shadow Specters! Halloween horrors abound in this 100-card booster set, from the scary to the silly. Shadow Specters (MSRP $3.99 per nine card pack) will be available nationwide on November 8th.
The undead are front and center in this set, with a whole series of new Vampire monsters, spells, and traps, such as Crimson Knight Vampire Bram (SHSP-EN054). Crimson Knight Vampire Bram can detach its Xyz materials to raise fallen enemy monsters as its own loyal soldiers., it allows a Duelist to target a monster in an opponent's Graveyard and Special Summon it.
Evil threatens the kingdom but Noble Knights get support to defend it, including new Xyz and Synchro monsters, a new Knight, Noble Knight Borz (SHSP-EN085), a new Noble Arms card, and Lady of the Lake (SHSP-EN084), inspired by the Lady of the Lake herself!
Even the Monarchs go to a new level with the first of the new, and even more powerful, supercharged Monarchs! Granmarg the Mega Monarch (SHSP-ENP041) lets Duelists destroy any two Set cards and draw a card. These are just a few of the highlights in this spooktacular booster set, so get your bag ready as the treats flow forth!
100-card complete set:
48 Common Cards
20 Rare Cards
14 Super Rare Cards
10 Ultra Rare Cards
8 Secret Rare Cards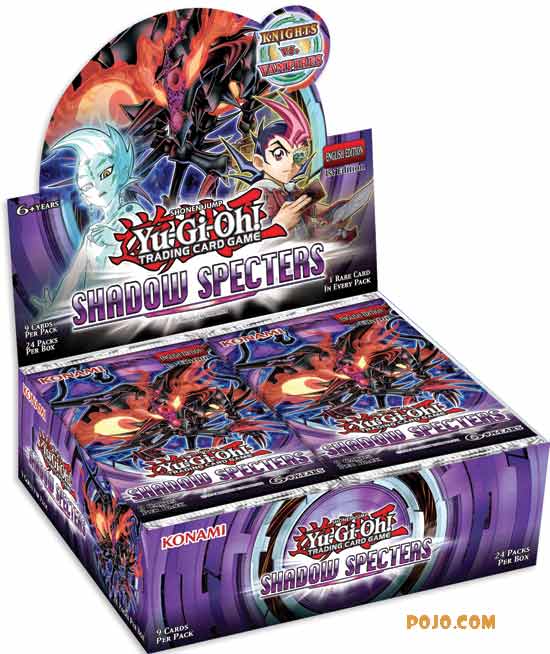 Duelists can tune in every Saturday morning for the all-new Yu-Gi-Oh! ZEXAL animated series and classic Yu-Gi-Oh! episodes on Vortexx on The CW in the United States. In addition, Yu-Gi-Oh! ZEXAL airs twice on Sundays on Nicktoons. In Canada, Duelists can watch episodes of Yu-Gi-Oh! ZEXAL every Friday and Saturday on YTV!