Pojo's Yu-Gi-Oh News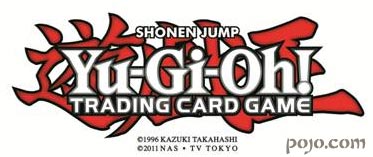 KONAMI ANNOUNCES YU-GI-OH! 5D'S DECADE DUELS PLUS FOR XBOX LIVE« ARCADE AND PLAYSTATION«NETWORK
Popular Trading Card Game Returns to Xbox LIVE« Arcade and Premieres on PlayStation«Network!
Over 2,000 Playable Cards, Online Multiplayer, Voice & Text Chat and All-New Game Modes Makes Yu-Gi-Oh! Decade Duels Plus a Must Have for Any Yu-Gi-Oh! Fan
El Segundo, CA – January 22, 2013 - Today, KONAMI announces the PlayStation«3 computer entertainment system premiere of Yu-Gi-Oh! 5D's Decade Duels Plus (previously named Yu-Gi-Oh! 5D's Decade Duels) and its exciting update for the Xbox 360« video game and entertainment system from Microsoft .
This marks the triumphant return of the widely popular Yu-Gi-Oh! franchise to the video game platform, which spans television and the trading card game.
The game boasts new features and functionality including:
- Voice and Text chat compatibility
- Over 2,000 playable cards, including cards featured in Yu-Gi-Oh! Classic, GX and 5D's Decks
- Hundreds of additional cards and packs for purchase through Xbox LIVE« Marketplace and the
- Online Multiplayer with up to four-player Tag Duel for total Yu-Gi-Oh! supremacy
- Game play customization with user-created rules
- Multiple Game Modes including Quick Match, Rank Match and Custom Match
- Online Leader Boards to track your stats against anyone Worldwide
Players who downloaded Yu-Gi-Oh Decade Duels previously through Xbox LIVE« Arcade will be able to download Yu-Gi-Oh! Decade Duels Plus for free.
Yu-Gi-Oh! 5D's Decade Duels Plus will be available for download via Xbox LIVE« Arcade for 800 MS points. The game will also be available on PlayStation«Network for $9.99. Yu-Gi-Oh! 5D's Decade Duels Plus is rated E10+.