Pojo's Yu-Gi-Oh News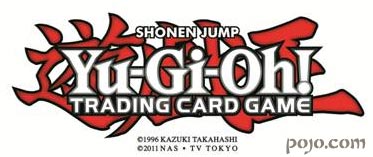 The Yu-Gi-Oh! TRADING CARD GAME COLLECTIBLE TIN HELPS RING IN THE NEW YEAR
El Segundo, CA (January 11, 2013) –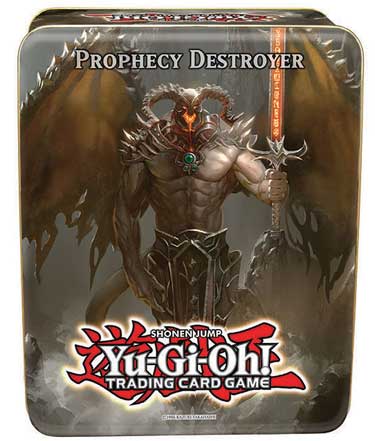 Feeling the post-holiday blues? Konami Digital Entertainment, Inc. (Konami), brings you the cure with its latest release from the Yu-Gi-Oh! TRADING CARD GAME (TCG). The Prophecy Destroyer Collectible Tin hits stores January 18th to ward off winter gloom.
The Prophecy Destroyer Collectible Tin arrives in the blackened metal image of the dark prince of destruction, a monster unlike anything seen before! Each tin contains three Photon Shockwave Packs, two Galactic Overlord Packs, one mighty Secret Rare Prophecy Destroyer, one Super Rare Endless Decay, great to Special Summon when down; the nasty little pest Steelswarm Roach; Photon Strike Bounzer, perfect for negating monster effects; and Infernity Barrier first seen wielding its power in Ancient Prophecy!
These tins are perfect for new players or for the veterans looking to fill out their collection and are a fantastic value for any fan at $19.99 MSRP.