Pojo's Yu-Gi-Oh News
<![if !vml]>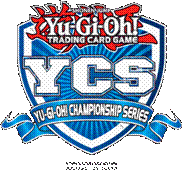 <![endif]>
CHRIS LEBLANC DEFEATS ALL CHALLENGERS TO EMERGE VICTORIOUS AT Yu-Gi-Oh! CHAMPIONSHIP SERIES PROVIDENCE
El Segundo, CA (October 25, 2012) – The largest city in the country's smallest state welcomed nearly 1,200 Yu-Gi-Oh! TRADING CARD GAME (TCG) Duelists as they came from all over the world to Providence, Rhode Island this past weekend. Duelists jammed the Rhode Island Convention Center all hoping to outlast their competitors to bring home the Yu-Gi-Oh! Championship Series (YCS) title. As the weekend progressed and Duelists continued to advance, Chris LeBlanc, 15 years old, from Waltham, Massachusetts played strategically to win YCS Providence and went home with an amazing prize package that included an invite to the 2013 Yu-Gi-Oh! TCG World Championship Qualifier with paid travel.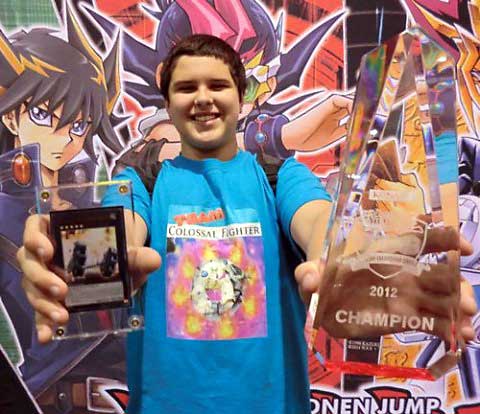 Yu-Gi-Oh! TCG Duelists participated in a weekend filled with premium, world-class Dueling, all hoping to have the perfect mix of strategy, cards, and a little luck to rise above the rest. Duelists were encouraged to register early to get an exclusive YCS Token card, but the actual Dueling started early Saturday morning as the Main Event got underway.

Each and every round consisted of close matches and the occasional upset. The top Duelists from Saturday made it to Sunday for the knock-out rounds of the YCS Providence Main Event. The Duels intensified as Sunday's early rounds were finishing up and the Final Round was within sight. At the end of Sunday, it came down to LeBlanc and Chris Tuttobene from Rochester, New York at the Final Round table, each showing confidence and determination to make it to the end. It was that confidence and determination that makes LeBlanc and Tuttobene both worthy of the title of Champion.
Tuttobene used his Chaos Dragon Deck with immense skill all weekend but LeBlanc and his Karakuri Geargia Deck showed the same skill and command over opponents. Both competitors pushed the envelope with remarkable combos from both sides. Each player displayed expertise and enthusiasm for the game, but in the end, LeBlanc had a little more resolve and was able to pull out the win and be named YCS Providence Champion. LeBlanc won an Ultra Rare Digvorzhak, King of Heavy Industry YCS Prize Card, only the fifth Ultra Rare version of the card ever given out.
Additionally, on Saturday, Matt Manno, from Philadelphia, Pennsylvania won the Dragon Duel (for Duelists born 2000 or later) showing incredible skill and confidence for such a young Duelist, outplaying his Yu-Gi-Oh! TCG peers to earn a special Dragon Duel Champion's Medal, a Regional Game Mat, a Dragon Duel T-Shirt, and an invitation to his region's 2013 Dragon Duel World Championship Qualifier, where he can earn an invitation to the second annual Dragon Duel World Championship to be played at the Yu-Gi-Oh! World Championship August 2013. On Sunday, Benton Qiu, from Oakville, Ontario, Canada earned the same honors.
In Canada, Duelists can watch episodes of Yu-Gi-Oh! ZEXAL every Friday and Saturday on YTV!