Pojo's Yu-Gi-Oh News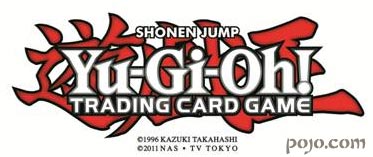 JOSHUA GRAHAM WINS Yu-Gi-Oh! CHAMPIONSHIP SERIES SEASON OPENER IN TORONTO
El Segundo, CA (September 5, 2012) – The excitement and anticipation of a new Yu-Gi-Oh! CHAMPIONSHIP SERIES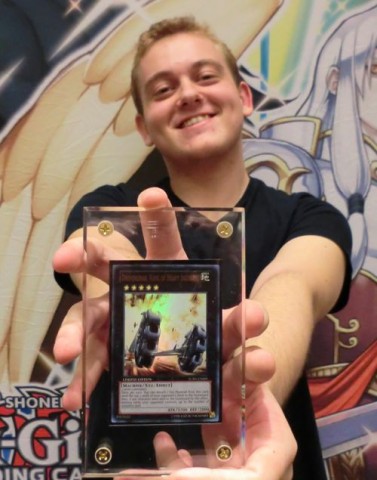 (YCS) season was apparent this past weekend as hundreds of Duelists gathered at the Metro Toronto Convention Centre in Toronto, Canada. The air was pulsating with electricity during the two-day season opener as players from Canada and the United States brought their best Yu-Gi-Oh! TRADING CARD GAME (TCG) Dueling skills to the table. Hosted by Konami Digital Entertainment, Inc. (Konami), this past weekend's event marks the first YCS of the 2013 season.
During the two-day event, seasoned and rookie Duelists played with everything that they had, reaching deep into their Decks for the right mix of cards and game strategies. After the Preliminary Rounds were completed the hundreds became only two as Joshua Graham from Toronto and Jeff Jones of Detroit, Michigan faced each other at the Final Round table.

Expertly playing from the start, it was evident that both Graham and Jones were well prepared to Duel to the finish, each eying the Championship trophy and coveted title. As the Final Round progressed and play got more intense, Jones eventually ran out of playable options with his Psychic Deck and Graham was able to take advantage of his weakness with his strong Wind-Up Deck to clinch the title of Champion! Graham received the newly-released Ultra Rare YCS Digvorzhak, King of Heavy Industry Prize Card and an invitation to his 2013 World Championship Qualifier and many more cool prizes!
In addition to the Main Event, Konami held two Dragon Duels for the younger players (Duelists born 2000 or later) on Saturday and Sunday. Bringing home bragging rights and a bunch of awesome prizes including a Dragon Duel Champion's Medal, a Regional Game Mat, a Dragon Duel T-shirt, and an invitation to his 2013 Dragon Duel World Championship Qualifier was Top Dragon Duel Winner for both Saturday's and Sunday's event, Benjamin Leverett from Winston, Georgia, playing with a very effective Hyperion Chaos Deck.