Pojo's Yu-Gi-Oh News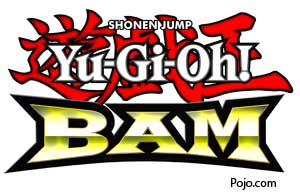 Ready…Steady…BAM!
KONAMI DIGITAL ENTERTAINMENT SET TO LAUNCH FIRST
Yu-Gi-Oh! TRADING CARD GAME FOR FACEBOOK CROWD!
Yu-Gi-Oh! BAM Available June 6th Exclusively for Facebook!
El Segundo, CA (June 6, 2012) – Following months of development by the Konami Digital Entertainment, Inc. (Konami) team and a successful open beta testing phase, Yu-Gi-Oh! BAM is ready for public release. An entirely new and exclusive Facebook.com game, Yu-Gi-Oh! BAM combines the most popular elements of the Yu-Gi-Oh! franchise with the social gaming platform.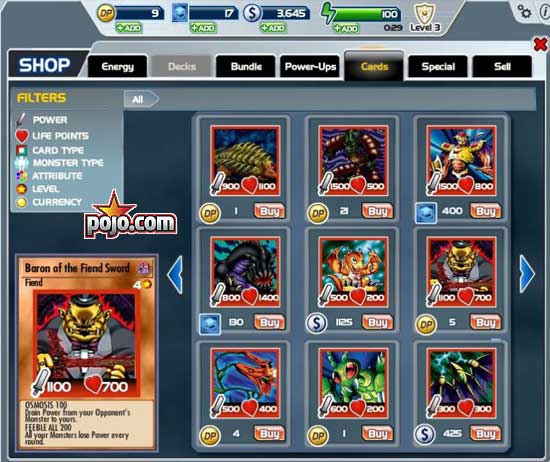 "The core elements of Yu-Gi-Oh!, including specialist cards, Dueling and strategy remain central to BAM, but are further enhanced by a social media channel that allows for an accessible and intense gaming experience," stated Takeshi Minagawa, executive producer, Konami Digital Entertainment, Inc. "BAM is an addictive new way for the social networking and Facebook generation to experience the Yu-Gi-Oh! TRADING CARD GAME! BAM is a great entry level introduction to the Yu-Gi-Oh! TRADING CARD GAME and can be found at http://on.fb.me/LaQxkT."
One of the game's leading developers expressed his certainty in Yu-Gi-Oh! BAM's broad appeal stating: 'Yu-Gi-Oh! has been popular across the world for many years but we thought it was time to bring it to a new audience. We created Yu-Gi-Oh! BAM as an intuitive, fast-paced Facebook game that is accessible to everyone – existing fans, gamers and even those with no past experience of either!'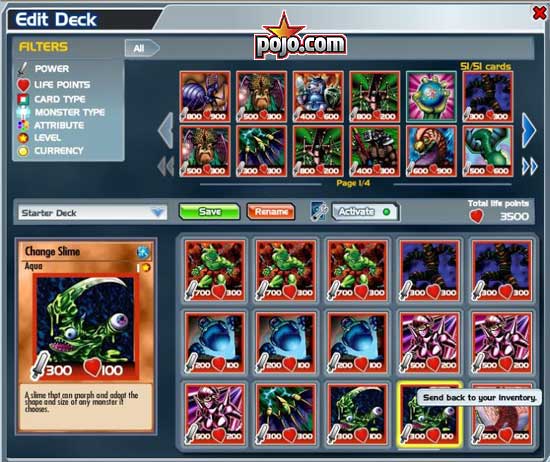 This exciting new game includes a compelling storyline, more than 300 specially-modified cards and the unique opportunity for players to Duel their friends. An intense and addictive burst of fun, players will have the chance to progress smoothly through challenging levels set against a number of intricately designed backdrops. BAM boasts useful tutorials that provide hints and tips while various Power-Ups and rewards can be used to further the player's progress in the game.
To ensure the player is always fully prepared for battle against both in-game opponents and friends, Yu-Gi-Oh! BAM boasts a number of Deck-building functions. A player can either create his own personalized Deck from the cards available or use the insta-deck function to automatically generate the best Deck for the Duel. With all these features Yu-Gi-Oh! BAM remains simple, engaging and accessible… just hit BAM and let the Duel commence!
Every Saturday morning, Duelists can watch the all-new Yu-Gi-Oh! ZEXAL animated series as well as classic Yu-Gi-Oh! episodes on TheCW4Kids programming block, the leading Saturday morning kids broadcast network in the United States. In Canada, Duelists can watch episodes of Yu-Gi-Oh! 5D's every Friday and Saturday on YTV! Fans can also view their favorite Yu-Gi-Oh! episodes at www.CW4Kids.com.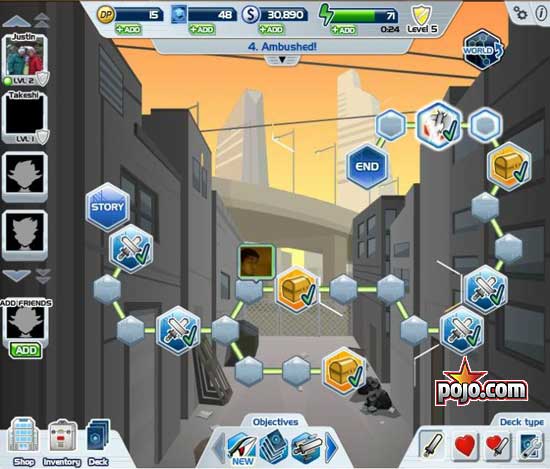 About The Yu-Gi-Oh! TCG
The Yu-Gi-Oh! TRADING CARD GAME is the #1 trading card game in the world with over 25 billion cards sold. It is a game of strategy, where players create individual Decks of cards collected from Structure Decks and Booster Packs. Two players engage in a Duel while using cards that represent powerful monsters, magical Spells and surprising Traps. Duelists with well-constructed Decks, dominating monsters, solid strategy and good fortune are the victors in the Yu-Gi-Oh! TCG. Konami Digital Entertainment, Inc. is the exclusive licensee and rights holder to the Yu-Gi-Oh! TCG in North America and Latin America.
About KONAMI
KONAMI is a leading developer, publisher and manufacturer of electronic entertainment properties and traditional trading card games. KONAMI's software titles include the popular franchises Metal Gear Solid, Silent Hill, DanceDanceRevolution and Castlevania, among other top sellers. KONAMI is also the manufacturer of the wildly popular Yu-Gi-Oh! TRADING CARD GAME, which has sold more than 25 billion cards worldwide. The latest information about KONAMI can be found on the Web at www.konami.com. KONAMI