Pojo's Yu-Gi-Oh News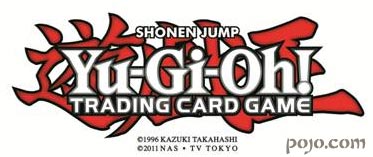 MARCO JONATAN OVIEDO CASTRO RISES ABOVE THE FIELD TO TAKE HOME THE Yu-Gi-Oh! TRADING CARD GAME CHAMPIONSHIP IN SOUTH AMERICA
Castro will Represent South America at the Yu-Gi-Oh! World Championship in Tokyo, Japan
El Segundo, CA (June 27, 2012) – Hundreds of Duelists from South America represented their regions and countries at Konami Digital Entertainment, Inc.'s (Konami) South American World Championship Qualifier (WCQ) in Bogota, Colombia. In the end, Marco Jonatan Oviedo Castro from Guayaquil, Ecuador won round after round and emerged triumphant. Oviedo will represent the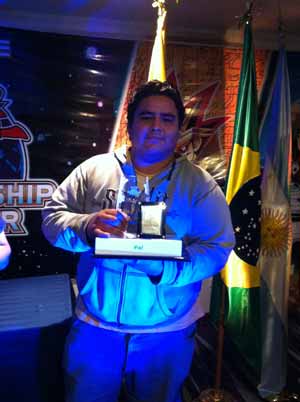 South American region as he heads to Tokyo, Japan to face the top Duelists in the world at the Yu-Gi-Oh! TRADING CARD GAME (TCG) World Championship on August 11-12.
In an intense weekend of Dueling, Decks new and old were showcased throughout the Hotel Royal Park Metrotel Salon Olmo. Yu-Gi-Oh! TCG Duelists employed brand new tactics and cards to compete against adversaries one round after another as each round consisted of close-calls and comeback victories. After a few rounds, some Duelists rose above the competition and front-runners emerged. The Duels remained concentrated and passionate as Sunday's Preliminary Rounds were being finished and as the players anticipated the approaching Final Round. At the end of the South American WCQ, it came down to Oviedo who sat across from Jhon Fredy Duran Diaz, from Bogota, Colombia at the Final Round table, each one hoping to have the right to represent the South American region at the World Championship.

Diaz brought his Chaos Dragon Deck to the Final Round eager that this would be the Deck that would go down in history as the 2012 South American WCQ winner. However, Oviedo was also confident that his Wind-Up Deck could thwart Diaz's Chaos Dragon Deck. Both competitors played each other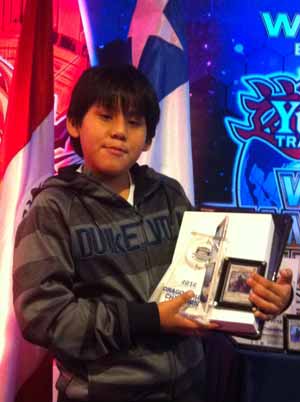 resiliently, paying attention to every last detail and showing off their knowledge of the game. In a climactic ending, it was Oviedo who was able to celebrate the win and be named South American WCQ Champion. Marco Jonatan Oviedo Castro won a trip to Tokyo, Japan to compete in the 2012 Yu-Gi-Oh! TCG World Championship and other prizes.

In addition to Oviedo, another special Duelist will be representing South America in Tokyo, Japan. Mijail Stephano Flores Barboza, from Lima, Peru, won the South American Dragon Duel WCQ (for Duelists born 1999 or later) cleverly outplaying his Dragon Duel opponents with his Wind-Up Deck to secure an invite to the first ever Dragon Duel World Championship on August 11-12. Besides winning a trip to Tokyo, Japan for him and a guardian, he also receives an amazing prize pack including a complete set of Galactic Overlord and a Super Rare Blood Mefist – Yu-Gi-Oh! Championship Series Prize Card and a Top Cut WCQ Game Mat.