Pojo's Yu-Gi-Oh News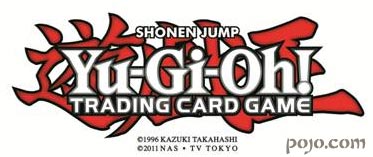 HISTORIC DRAGONS AWAKEN IN MAY WHEN Yu-Gi-Oh! TRADING CARD GAME GALACTIC OVERLORD BOOSTER PACKS FLY ONTO STORE SHELVES
El Segundo, CA (May 11, 2012) – On May 8th, the Hieratic Dragons took flight with the arrival of Galactic Overlord, the highly anticipated Yu-Gi-Oh! TRADING CARD GAME booster set from Konami Digital Entertainment, Inc. (Konami).
The mighty 100-card Galactic Overlord set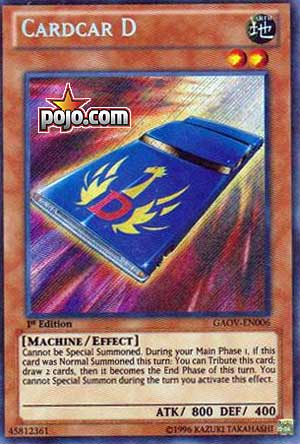 launches an entire fleet of new high-Level Dragon monsters. Eight Hieratic Dragon Effect Monsters wield a vast array of powers, including the ability to Summon more Dragons straight from the Deck. Combined with the strength of Hieratic Seals such as Hieratic Seal of Banishment and cards that help out all Dragons, like Draconnection, Duelists will have a blast testing out the abilities of these new cards against their friends.
Many will consider Galactic Overlord the spiritual successor to 2008's best-selling Phantom Darkness, the set that took everyday monsters and corrupted them into powerful DARK versions of their former selves. In Galactic Overlord, some of the most popular monsters in Dueling are reborn as "Lightray" monsters – LIGHT versions of their former selves. Each of the five Lightray monsters in Galactic Overlord has a built in way to Special Summon it, plus amazing new powers. Lightray monsters are a natural fit in Lightsworn, Hieratic, Photon, or any other LIGHT Deck.
Also included is the next evolution of Galaxy-Eyes Photon Dragon (from Photon Shockwave and the 2011 Holiday Tins), now deadlier than ever as Neo Galaxy-Eyes Photon Dragon, the scourge of Xyz Monsters everywhere, and one of the mightiest Dragons ever created.
The release of Galactic Overlord will also enhance Duelists' Decks when combined with cards in Dragons Collide Structure Deck and Order of Chaos. Galactic Overlord includes 9 cards per pack, for an MSRP of $3.99 per pack.